New Xbox Avatar Editor app incoming (closer this time)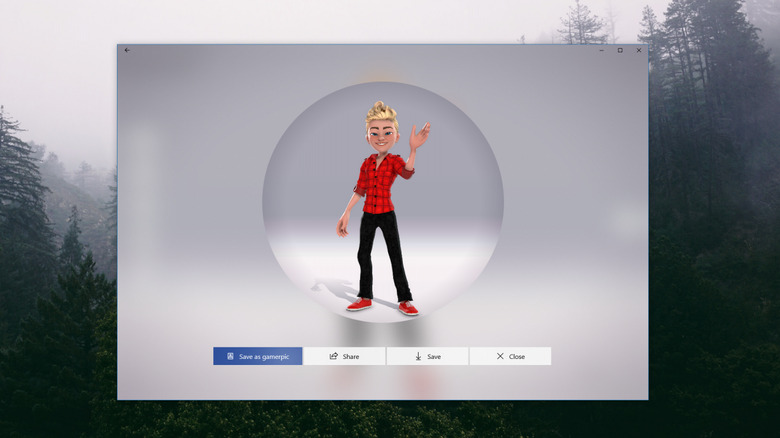 Today we're having a peek at some leaked images and video of the next Xbox Avatar Editor. This is the place where users are able to roll with whatever human body, body parts, clothing, and accessories they wish. The differences between the avatar editors of olde and this next-gen editor are few, but important. This is very similar to what we saw back at E3 2017, but it's also evolved just a bit.
In the video below you'll see the "new Xbox Avatars coming this fall (2017)" trailer from E3 2017. That video basically shows what we're looking at here – only here we've got a bit more of a user interface to deal with. Which makes sense, given the source for the content.
The new content we're looking at here comes from a contracted Microsoft – Release Studios (with Insight Global) Design Integration Developer. We'll call him Mr. X to maybe, POSSIBLY give him a chance at avoiding any future scolding from Microsoft – but good luck. Mr. X "implemented UI redesign for the Xbox Avatar Editor app" according to his now-deleted work experience list on his webpage from whens the content here originates.
He also "Built several XAML-based UWP prototype apps for an unreleased generative music creation app" and "Developed user interface (UI) features and resolved bugs for two widely used Windows apps." If what we've seen of his work so far remains in play, we hope he'll be hired again – because it's all pretty good stuff.
no comment pic.twitter.com/HDQcSikp3c

— ᶰᵒᵗ Stereo Type B (@t_chrisburns) April 18, 2018
We do not know when this new app will be launched, and we do not know whether this design will be in the mix at that time. The fact that this all leaked via user Gowans on ResetEra forums could mean less-than-grand things are in store for the current design.
The last time the avatar editing experience on Xbox was updated was all the way back in November of 2015. Or that's when it was first shown – that last big update. Have a peek at the video below to see. Super new and neat back then is the slightly less impressive of now – cross your fingers for the newness, soon!