New Wii U design leaks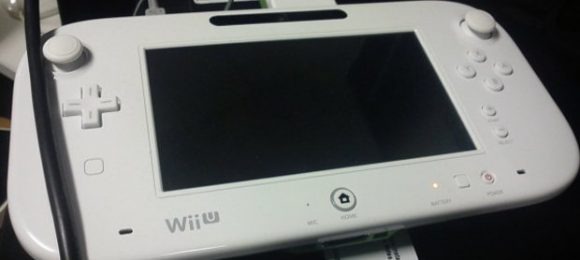 Details of an updated version of Nintendo's Wii U controller have apparently leaked, with the touchscreen tablet showing numerous ergonomic tweaks ahead of its next public outing at E3 2012. The photo was briefly shared by a games tester working for Traveller's Tales Games, the team behind the LEGO series of titles, on a since-deleted Twitter profile, suggesting the Wii U has gained some proper analog sticks, among other things.
The original Wii U controller, shown in the image below, had two nub-style analog controllers, similar to those found on the Nintendo 3DS. These have apparently been switched out for more user-friendly proper sticks. The tablet itself also appears to be wider, with more space around the D-pad and X/Y/A/B buttons.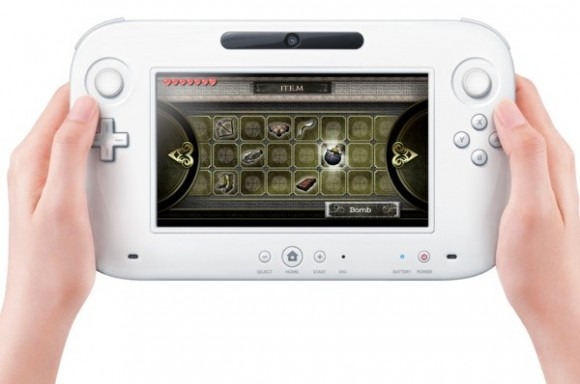 Some of the peripheral controls have also moved. The Home key is still central under the touchscreen, but now the Start and Select buttons have shifted to the right edge, and the microphone has flipped from the right of the Home button to the left. A new, unlabeled square button has appeared beneath the D-pad, along with a second next to the power button in the lower right corner.
Interestingly, despite rumors of a name change prior to launch, the controller now has Wii U branding, suggesting that – at least when this developer test unit was distributed – Nintendo had decided to stick with the original name.
Nintendo won't launch the Wii U until the end of the year, likely in Japan first, with more details – and demonstrations of the latest iteration of hardware and software – promised for E3 2012 in a few weeks time. The Wii U will introduce a new software download store, which promises release date parity for digital downloads and in-store game purchases.
[via GamesRadar]