New Viliv S7 netbook with swivel screen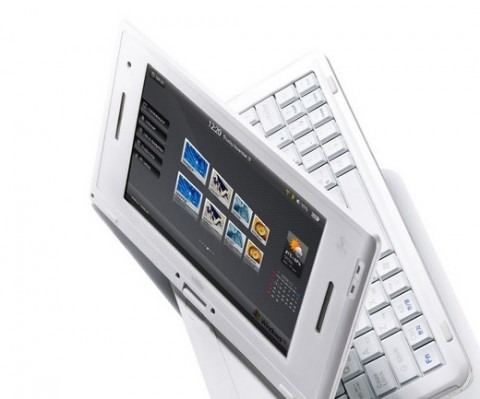 Some how among the chaos that the Sony Vaio P brought on the new Viliv S7 MID (mobile internet device) appears to have been overlooked. With a brief overlook this tablet style netbook appears to be yet another good contender in a growing market of affordable Internet ready notebooks.
What makes the Viliv S7 MID stand out among a sea of similar devices? Battery life is key in a potable device such as this and the S7 MID certainly delivers with 200 hours of standby times and up to 7 hours of continuous "Blu-ray" movie playback on the 7-inch 1024 x 600 touchscreen on only a single charge.
Along with a 1.3GHz Atom processor and 1GB of RAM you get a choice between a 16GB SSD and a 60GB hard drive. The S7 MID also comes with a built-in 1.3-megapixel webcam, card reader and much more. Connectivity options also include WiMAX and HADPA. Unfortunately there is no pricing or launch date available yet.