New Toradex Colibri module squeezes Tegra 2 computer onto SODIMM-sized board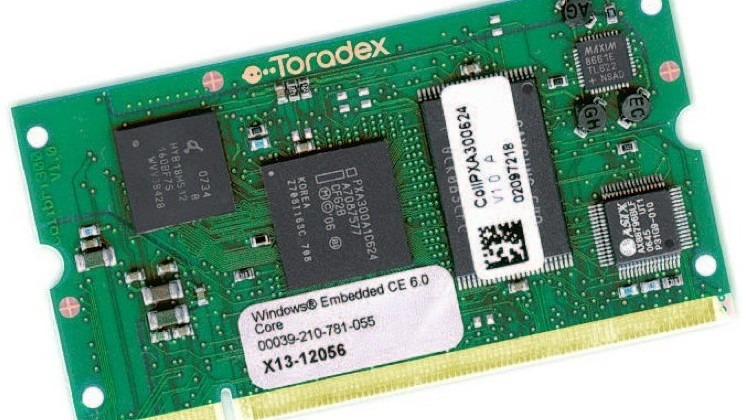 We might still be waiting for the first Tegra 2 tablets to arrive, but computer module specialist Toradex are looking to put NVIDIA's next-gen chipset into even smaller packages.  Having graced these pages before with an ultra-compact Atom based system on a credit-card sized 'board, Toradex are now promoting their Colibri Tegra T20 Module [pdf link], which does the same thing only with a dual-core 1GHz Cortex A9.
In fact, Toradex fit the dual-core Tegra and drivers for a touchscreen, 1080p HD output over HDMI, a WSXGA+ LCD display, camera, audio I/O, SD card, USB host and 10/100 ethernet – among several others – onto a SODIMM sized board.  That's just 67.6 x 36.7 x 5.2 mm, and consuming under 2W of power.
There's also 256MB of RAM and 1GB of flash storage squeezed on.  Toradex envision it being used in embedded systems that require high-definition and 2D/3D graphics capabilities (it's pin-compatible with previous, less potent Colibri boards for straightforward upgrades), and will start shipping samples in Q4 2010.