New Super Mario Bros 2 DLC remembers the plumber's past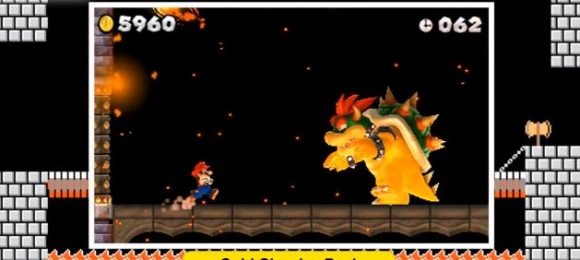 There are two great things about Nintendo embracing a connected future for gaming: it allows Nintendo to release DLC for its games (more on that in just a minute) and it also allows the company to track gameplay data and give us the insane statistics we all crave. For instance, did you know that 3DS gamers across the globe have collected 300 billion coins in New Super Mario Bros. 2? That's a lot of coins, and to celebrate Nintendo has released new DLC for New Super Mario Bros. 2 that's free for a short time.
If you've been a lifelong Mario fan, then this DLC is definitely for you. It takes levels from the old NES-era Mario games and remakes them for New Super Mario Bros. 2's Coin Rush mode. Officially dubbed the "Gold Classics Pack," the DLC pack contains three courses inspired by levels in the original Super Mario Bros. and Super Mario Bros. 3. The first course in the pack brings together the first two levels of Super Mario Bros., while the second course will be familiar to those of us who played Super Mario Bros. 3 non-stop when we were kids. For the third course in the pack, we're going back to Super Mario Bros. for a romp through Bowser's castle, ending with a battle against the meanest Koopa the Mushroom Kingdom has ever seen.
Nintendo has already won major points by revisiting classic Mario level, but even better is the fact that this DLC will be free through January 31, 2013. Once February arrives, the DLC will cost $2.50, which really isn't bad when you consider how much some publishers like to charge for DLC. Nintendo president Satoru Iwata revealed the DLC in a new Nintendo Direct Mini stream, which also you tells you how to go about downloading the Gold Classics Pack. Check out the video below.
The DLC is available starting today, so have at it. At the very least, make sure you use SpotPass to nab the DLC before it becomes a paid download on February 1, 2013. What do you think of this latest DLC offering for New Super Mario Bros. 2 – is it nice to see classic levels re-imagined, or were you hoping for something different?