New Skype borrows Snapchat playbook with Millennial-luring Highlights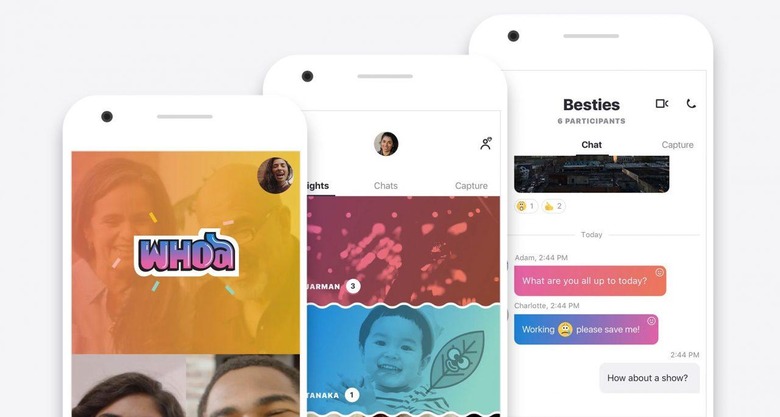 Microsoft has completely rebuilt Skype, taking one of the more frustrating – but, for many, essential – apps and giving it a much-needed makeover. Apparently remade from the ground up, the new Skype launches on mobile first before segueing to the desktop. It puts chat at the forefront, and not just voice calls, and makes a serious (or seriously needy, depending on your stance) play for Millennials who might be currently obsessed with Snapchat.
That means more prominent support for group chats, along with better integration of bots that Microsoft insists will be useful. A new Find panel is where those add-ins will be managed, including bots to suggest recipes, travel ideas, book concert or sports event tickets, and more. Already, Skype has support from Upworthy, Expedia, BigOven, StubHub, and more.
Microsoft has seemingly decided that people want to inject their personality into their messaging app. So, new Skype gains the ability to customize it with individual colors. More useful, there's reactions support for messages and video calls.
Meanwhile, a new Highlights tool is apparently intended to make new Skype an app you open at least daily, rather than just when you want to make a cheap VoIP call. It takes a bunch of photos and videos and automatically creates a highlight-reel of the content. That can then be shared with specific contacts or groups, or posted to a public Highlights channel, much like Instagram Stories.
Of course, Skype couldn't overlook the main feature most of us are familiar with it for. Voice and video calls both now get support for sharing photos, messages, emojis, and stickers in real-time while you chat.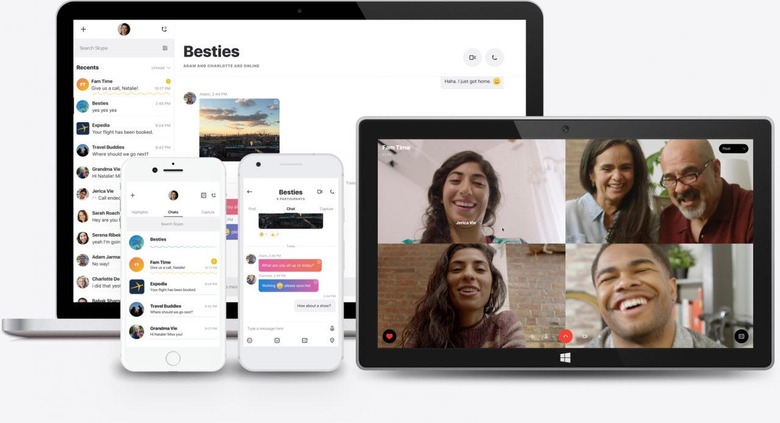 All the same, it's hard not to see this update as being made with popular social apps like Snapchat in mind. Although Skype is already firmly embedded into the workflow of many people, despite Microsoft's best efforts over past six years since it acquired the company, it's hardly been considered "cool". Whether auto-expiring Highlights stories and the other visual gloss will help there remains to be seen.
If you're swayed, the new Skype rollout begins today. You'll be able to get it first on your Android device, where Microsoft says it will be "releasing gradually" over the next few weeks, with iOS to follow. However, the Windows and Mac clients will arrive "within the coming months," Microsoft says.