New Range Rover Sport Teased Ahead Of NYC Debut

There's no denying Range Rover has been on something of a roll the past couple of years: the Evoque in 2011, the new Range Rover in 2012, and now 2013's Range Rover Sport. Finishing the luxury/off-road trio, the new model slots in-between the Range Rover and Evoque, and will make its official debut on March 26 at an event in New York. Still, that doesn't mean Range Rover can't get in on the teaser action in the meantime.
The video doesn't give us much to go on, but the headlamps borrow some of the more angular styling of the full-sized RR. Of course the roofline has a more aggressive slope than its big sibling, though the "floating roof" on top of black pillars remains.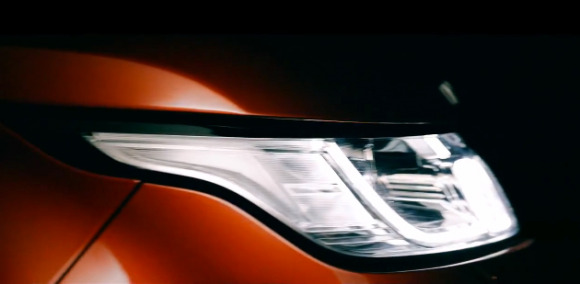 According to Land Rover, there's a good reason why it's showing the Range Rover Sport in NYC. More of the existing Sport are sold in Manhattan than in any other metropolitan area, it's claimed, and it's North America's most popular model from the company's whole line-up.
If it's to see the same successes with the new model, it will need to walk the narrow line between the luxury of the RR and the accessible sportiness of the Evoque, the latter of which has arguably tread on the Range Rover Sport's metaphorical toes in recent months. We'll have to wait until 19:30 EDT on March 26 to see if Land Rover has achieved that.