The newest in PS4 controller colors are Berry Blue, Sunset Orange, Blue Camo, and Copper. If I didn't know any better, I'd say somebody lost a bet. These colors are most certainly the most daring sets of colors I've ever personally witnessed come out of Sony's officially in-house created line of DualShocks. I mean forever, since the dawn of said controllers, these are the most wild.
I've seen more terrifying color combinations made by 3rd-party groups, of that you can be sure. They've gone to outer space and back over the last couple decades. But here, with this set of four new controllers from Sony, DualShock just went bonkers.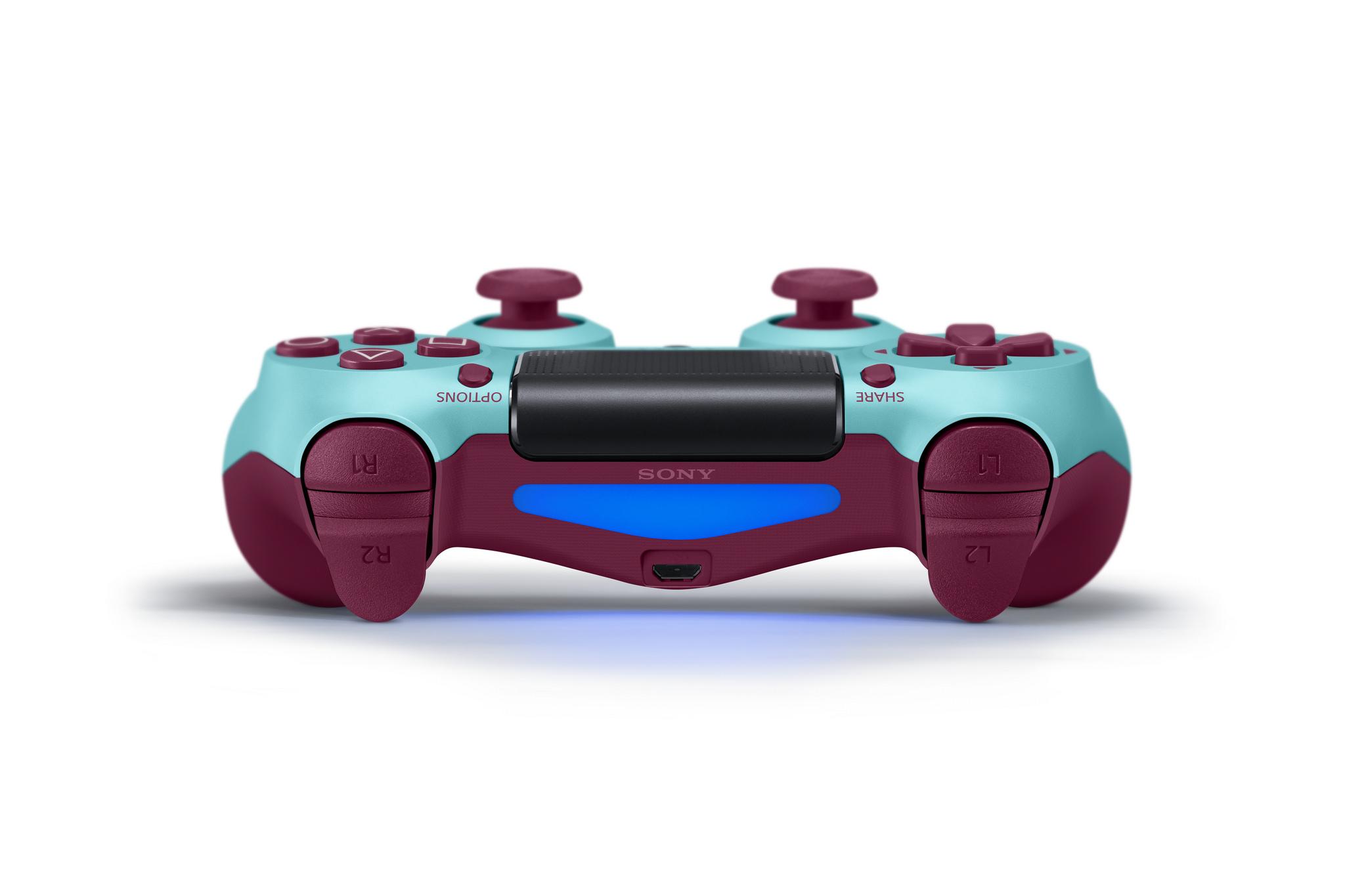 Above you'll see the Berry Blue, mostly because I wanted to ease you in to this collection with what a colleague of mine called a "migraine in controller form." This is the most sensible and non-intense of the set of four we're taking a peek at this morning. Next you'll see Blue Camo.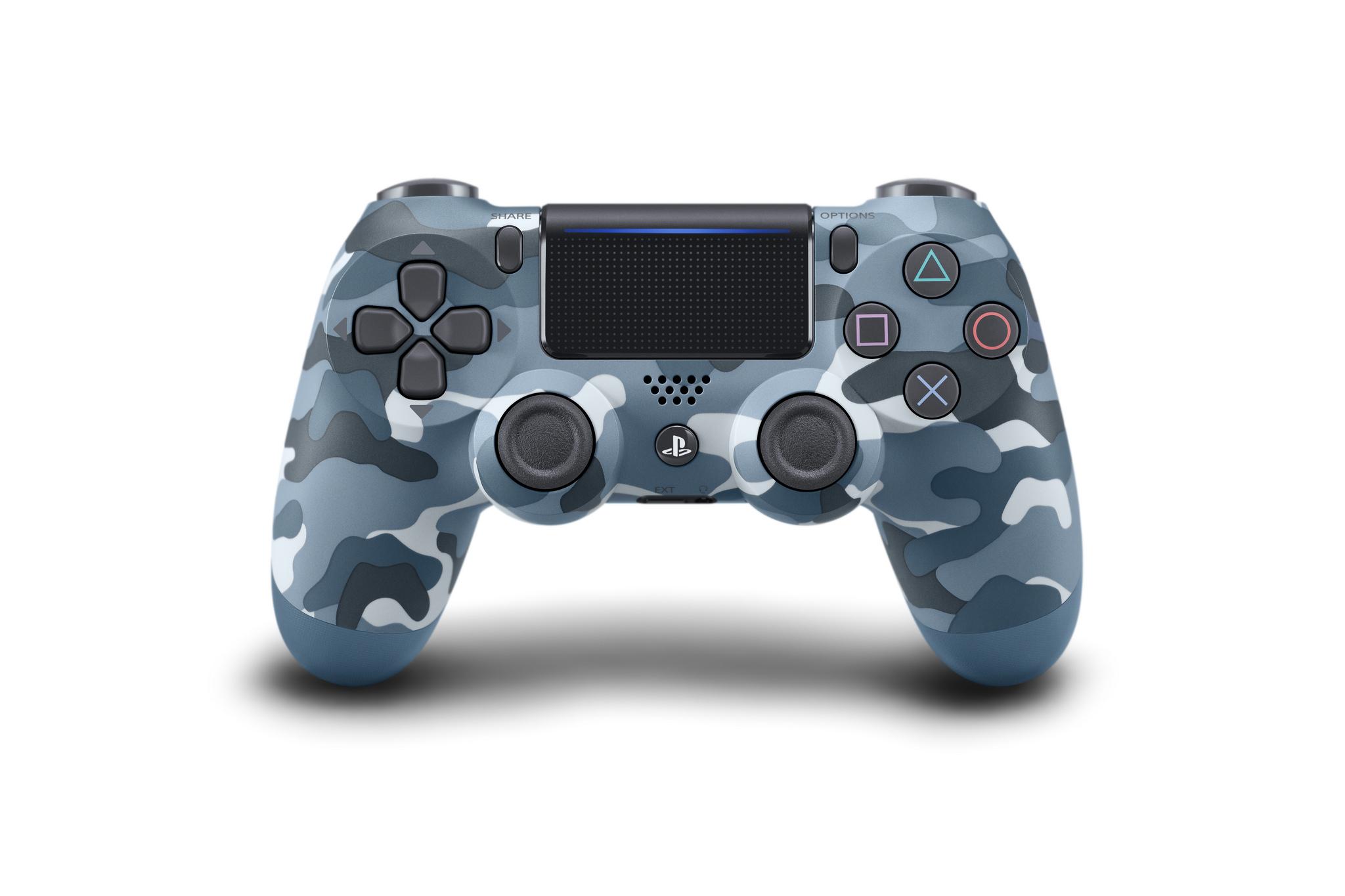 Camouflage is never a pattern that's to be taken lightly. It's also rarely something I'd choose to have anywhere near my person… Unless it's literally in place to hide my body from wild animals. Here it's blasted upon the entire body of a DualShock 4 controller in a set of blues.
On the positive side, it's contained somewhat within the top portion of the controller, which makes it feel a LITTLE bit subdued. The Blue Camo version of the controller has the standard set of button colors, which suggests that it and "COPPER" were toned down a little before their final iteration. That's what's next, by the way: COPPER.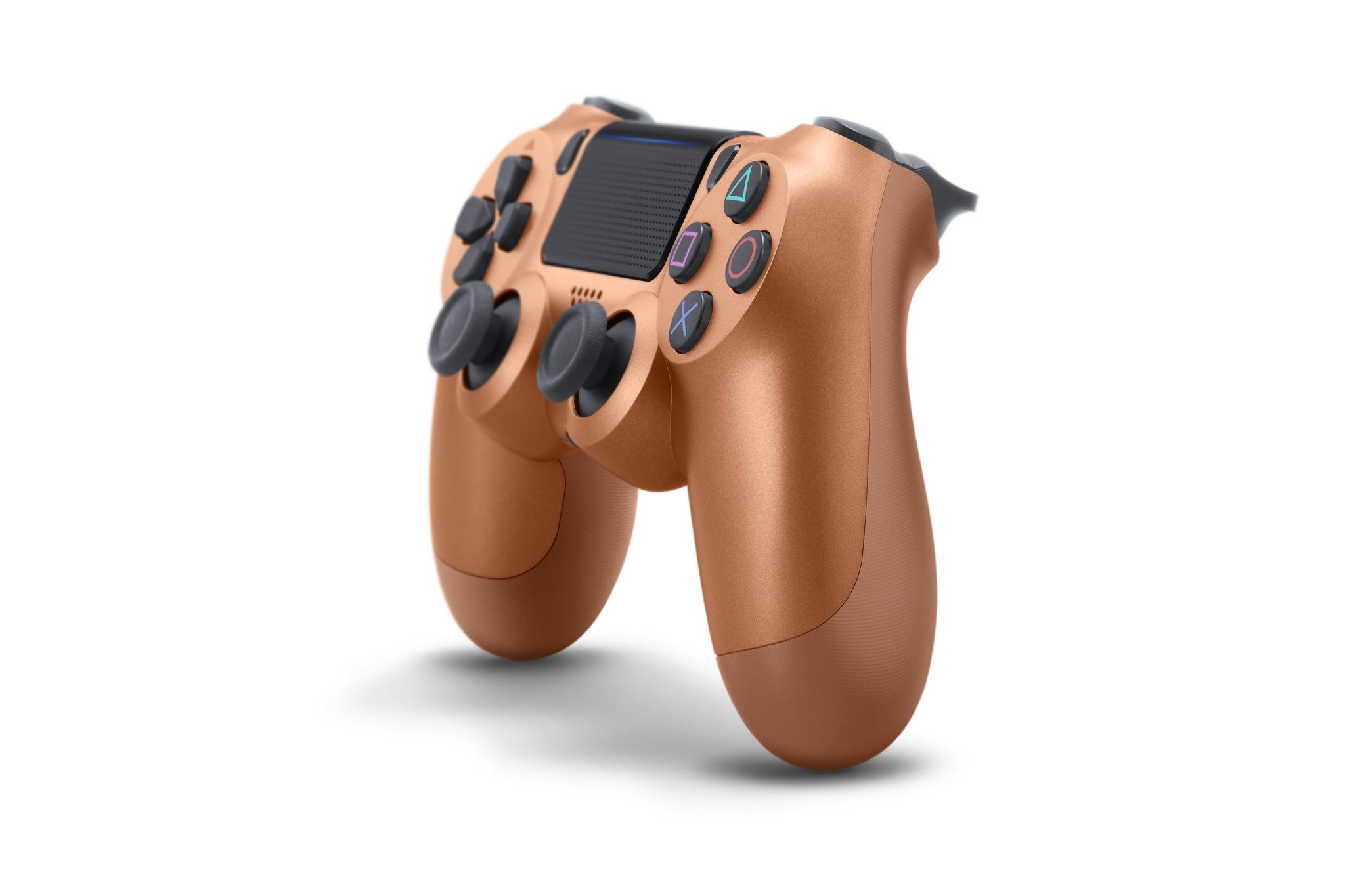 The Copper version of the DualShock 4 is for… a steampunk individual? Maybe for the discerning Exposed Metal Pipes apartment room near you? I'm having a lot of trouble imagining the situation in which this controller doesn't look entirely out of place.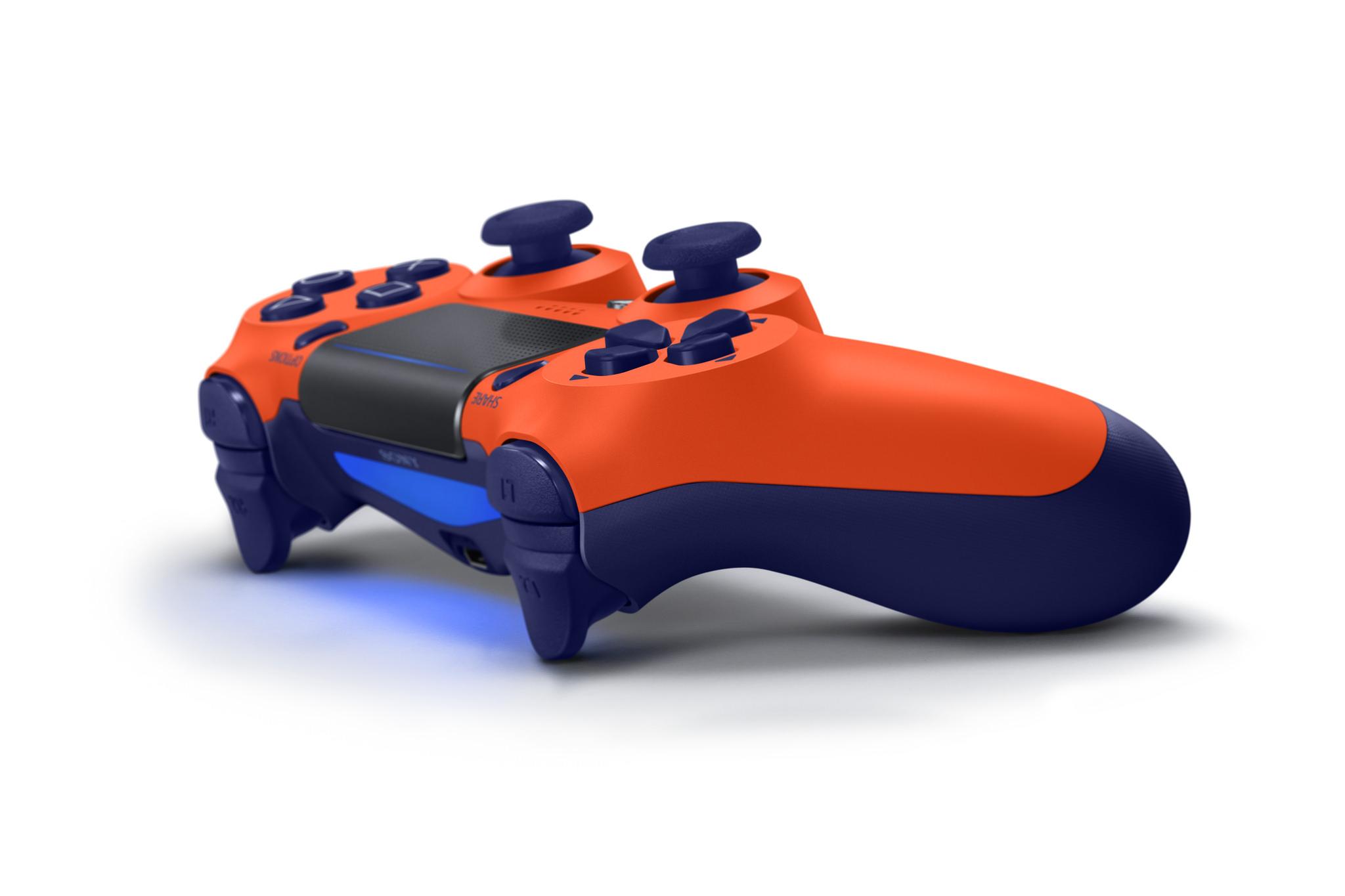 The last controller in this new set of four is called Sunset Orange. According to Sony Product Marketing Manager, Platforms Marketing, Steve Schwartz, the Sunset Orange "brings a little heat to your gameplay." Furthermore, "the two-tone design offers a stylish contrast that makes the buttons and sticks pop!"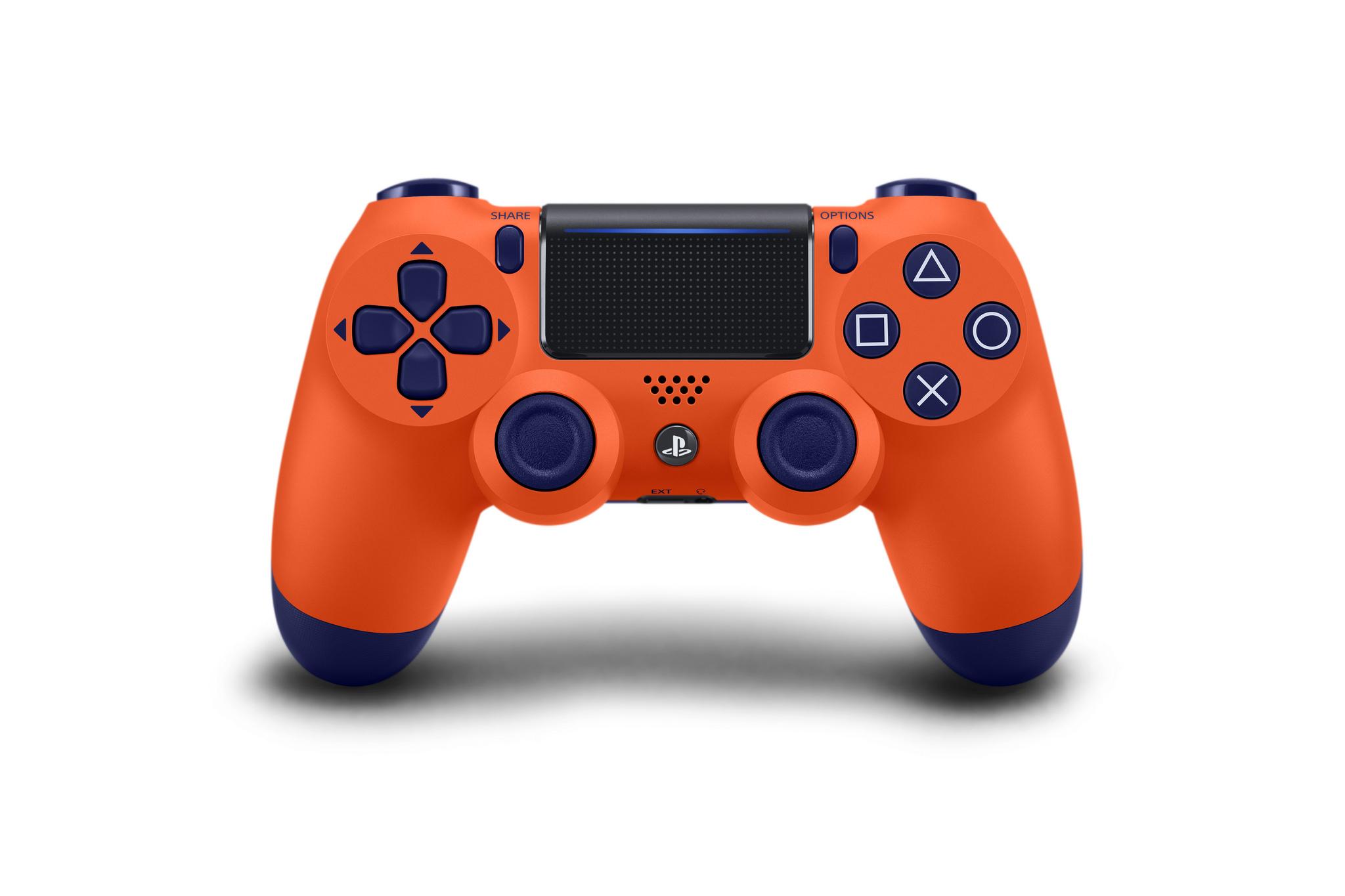 Oh my goodness what is even happening in the world right now? Please, please, for the love of Pete, let us know if you have a unique situation in which any of these four controllers fits in with the color scheme you've got going on in your living room or gaming den.
You'll find these controllers coming to the United States and Canada in September of 2018. They'll cost $64.99 USD (MSRP) / $74.99 CAD (MSRP). The Copper version will be available "first at GameStop, and later at other select retailers."