New Pee-Wee Herman movie heads to Netflix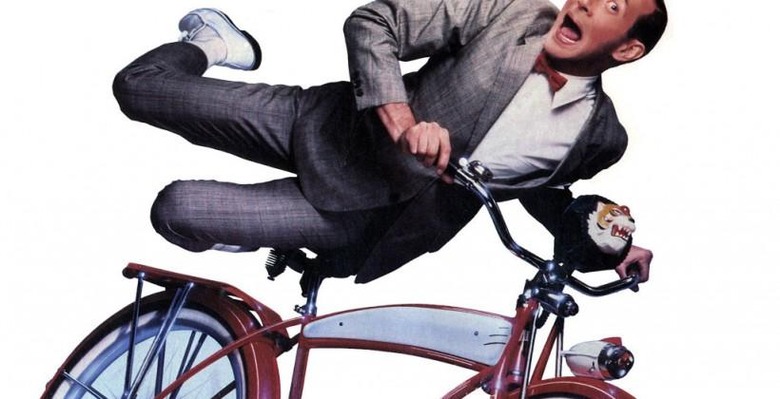 The next Pee-Wee Herman movie approaches. It's said to be rolling with Judd Apatow as producer, and it's said that Netflix will be the initial sole distributor of the film in the near future. Clues are already in place – just have a peek at your Netflix queue right this minute if you're a major Pee-Wee's Playhouse fan. Right now you'll find the second big movie Big Top Pee-Wee, Pee-Wee's Playhouse Christmas Special, and Pee-Wee's Playhouse – all five seasons worth of the original show!
Both The Pee-Wee Herman Show (stage play video) and Pee-Wee's Big Adventure (the first Pee-Wee movie) were recently on Netflix – and we're pumped at the idea that they might return. Word of the next film coming to Netflix comes from "multiple individuals familiar with the project" speaking with TheWrap. It's there that an AV Club interview sort of showed this bit under cover back in November.
"We now have such an amazing company involved," said Paul Reubens in the interview, "and that's the really big announcement that hasn't been made yet." This is said to be the first non-named mention of the Netflix deal in the wild.
ABOVE: Paul Reubens appeared on The Tonight Show this October to promote Pee-Wee's Playhouse Blu-Ray release as well as his upcoming Pee-Wee movie.
It should be apparent at this point that there's a major move of movie production from the theater scene to the streaming scene. Several big productions have decided to launch on platforms like Netflix instead of on the big screen as the benefit far outweighs the drawback.
Imagine your surprise when you're able to get movies in your home the first day they appear anywhere in the world. Imagine a world where you no longer have to go to a movie theater to see a movie the first day it's released.
Pee-Wee is helping pave the way.
BONUS: Paul Rust is attached to the movie as screenplay writer – he previously worked with the Pee-Wee project for the Pee-Wee Herman Show on Broadway (TV Movie) as a writer. He's also written 10 episodes of the show Comedy Bang! Bang! as well as acting as Story Editor on the newest edition of Arrested Development.