New Nintendo 3DS launches in U.S. on September 25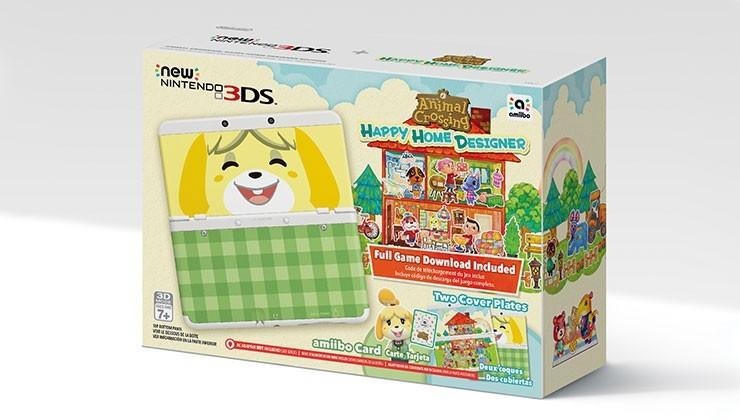 After questions and speculation and outcries and impatient waiting, Nintendo fans located in the U.S. will be able to get ahold of the smaller New Nintendo 3DS starting next month. Earlier this year, Nintendo announced the larger of the two new models in the US, but was careful to avoid giving any explicit statement either way about whether the smaller unit would be arriving in North America. Now the video game company has made an official statement, saying the device will be available starting September 25.
Nintendo made the announcement today, saying the New Nintendo 3DS will be coming to the U.S. as part of a bundle including Animal Crossing: Happy Home Designer, a pair of cover plates, and an amiibo card. The bundle will be priced at $219.99 USD. The larger New Nintendo 3DS XL was made available in the US back on February 13.
Joining the new smaller New Nintendo 3DS will be the "Hyrule Edition New Nintendo 3DS XL" system coming to GameStop stores in the US on October 30. This unit will be priced at $199.99 USD, something Nintendo doesn't fail to point out brings it in time for The Legend of Zelda: Tri Force Heroes (arrives on October 23). This unit will be gold colored, and feature the Hylian Crest.
The news was announced at the GameStop Managers Conference in Las Vegas recently. In addition to the two upcoming releases, Nintendo says there are three new Wii Remote Plus controllers inbound, each of which is inspired by Mushroom Kingdom characters Yoshi, Bowser, and Toad. There will also be amiibo cards launching on September 25.
SOURCE: Nintendo