New Nexus 7 official with Android 4.3 and 1920x1200 display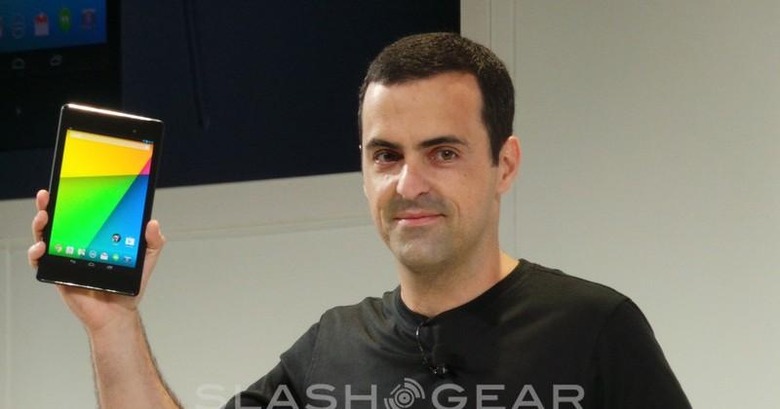 We've already been treated with all the details we could ever want from the second-generation Nexus 7, but Google is just now making the device official. Google's new head of Android, Sundar Pichai, revealed the new tablet today, and while it looks rather similar to the previous generation, there are quite a few differences, both on the inside and outside.
As for the outside, it comes with the same black shell and 7-inch display, but the new tablet is just slightly bigger and thinner than its predecessor. There's also now a camera gracing the back of the tablet, which comes in at 5 megapixels, and that's paired up with a 1.2MP front-facing shooter. As for the display, we're not looking at a 1920x1200 resolution over the older 1280x720 resolution. This makes the new display the highest-resolution on the market, according to Google.
On the inside, the refreshed Nexus 7 is running a Qualcomm Snapdragon S4 Pro 8064 processor clocked at 1.5GHz with 2GB of RAM and Adreno 320 graphics. The tablet also sports 802.11a/b/g/n wireless, NFC, and Bluetooth 4.0. These internal improvements should make this new model a heck of a lot quicker than the original variant. Google claims it's 1.8x faster, with the GPU being 4x better.
It also doesn't hurt that the tablet now comes with wireless charging, making it the next device from Google support such a feature, on top of the Nexus 4. However, only the 32GB version will come with such privilege.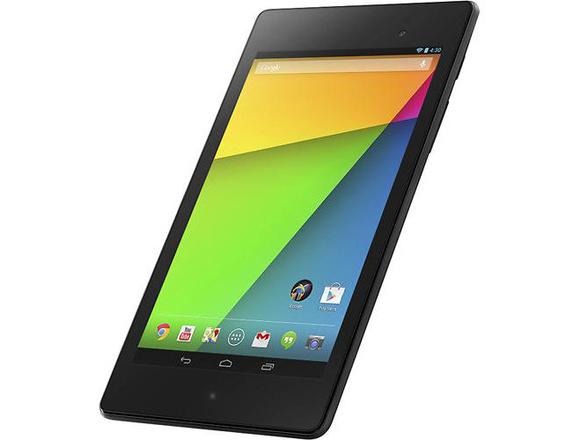 One of the biggest additions, however, is on the software end with an upgrade to the also-just-announced Android 4.3 Jelly Bean, which comes with a slew of new features, as well as a heap of performance improvements to make the user interface that much more snappier and speedy.
The refreshed Nexus 7 still comes with a microUSB for charging, but there's also SlimPort support for outputting video at 1080p quality. So when will this thing be available? Pre-orders start today with an official launch date of July 30. Prices start at $229 for the 16GB version, and the 32GB version will cost $269. 4G LTE versions will also be available on AT&T, Verizon, and T-Mobile. The LTE version will cost $349 and will only come in the 32GB flavor.