New Microsoft Surface Pro Leaks, But It Still Isn't The 5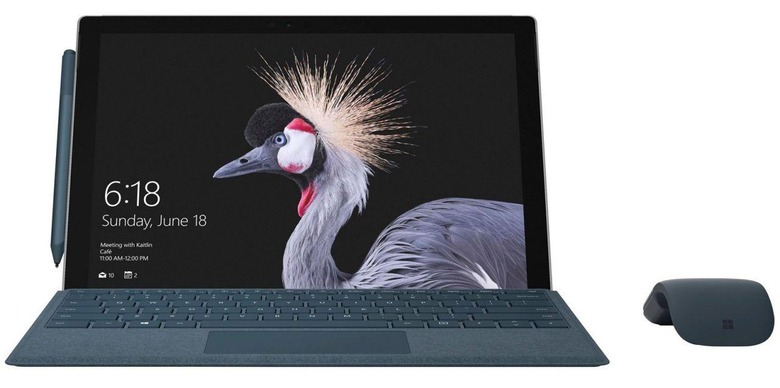 Microsoft recently stated that it currently had no plans for a Surface Pro 5, however it appears a new Windows 10 tablet is still on the way. Expected to be the center of the company's May 23rd press event in Shanghai next week, images of a new Surface Pro device have leaked, but this time with no mention of a model number. Instead it appears to be a refreshed or updated version of the existing Surface Pro 4 tablet.
While these press images have been revealed, there's still no details on specs. However, it's a safe bet that this Surface Pro will feature upgraded internals like Intel's latest processor, giving the tablet improved battery life and performance similar to Microsoft's new Surface Laptop.
There's still no USB-C however, but it looks there will be new colors for the Surface Pen and the keyboard cover. Speaking of the latter, the tablet's optional keyboard is also getting the same Alcantara fabric treatment as the Surface Laptop, with choices of Charcoal, Burgundy, Platinum, or Teal.
It makes sense that Microsoft would avoid calling this the Surface Pro 5, since it's such a modest update, and dropping the model number should help avoid confusing customers going forward. We'll have to wait until the official announcement to hear details on pricing and release dates.
SOURCE Venture Beat