New Mercedes eSprinter EV headlines smart van range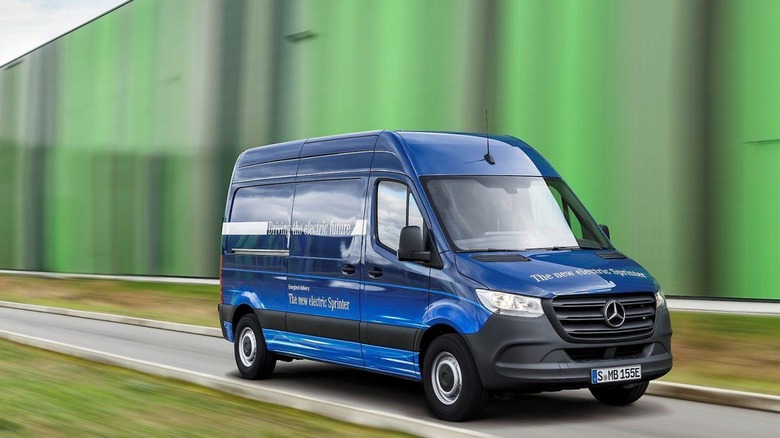 Mercedes-Benz is giving its workhorse Sprinter van a high-tech upgrade, with new all-electric versions and baked-in networking as standard. Revealed today at the Duisburg docks in Germany, the new Sprinter – and its eSprinter EV sibling – may look like a regular van, but the slab-sided sheet metal hides a variety of new features that should be appealing both to commercial buyers and individuals hoping to turn their camper van into a smart home on wheels.
In a shift for the automaker, Mercedes plans to make every Sprinter connected out of the factory. Mercedes PRO connect will be installed as standard, offering fleet operators large and small the ability to track location, maintenance status, and other metrics remotely, from a centralized dashboard. Operators will also be able to exchange messages and addresses with drivers.
The navigation system will also take advantage of the new standard connectivity, allowing for dynamic route guidance that adapts to changing road traffic conditions in real-time. The MBUX multimedia system, which will debut in Mercedes' road cars in the new 2019 A-Class, will be optional in the new Sprinter, complete with a 10.25-inch HD display, touchscreen, voice-control, and touch-enabled steering wheel. It'll also have the artificial intelligence system – promising to learn from frequent routes and other tasks regularly carried out, like calling the same contact at the same time each day – from the car, too.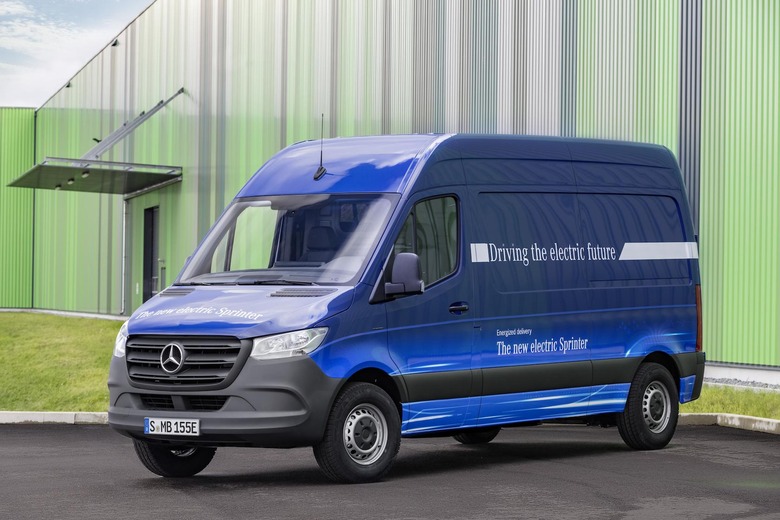 Come 2019, meanwhile, Mercedes will begin offering all-electric versions of the van. The automaker already has the Mercedes eVito midsize van up for order, with the electric commercial vehicle set to arrive at dealerships in the second half of the year. However, it'll be next year when the eSprinter makes a splash.
Mercedes claims that the operating costs of the eSprinter should be on a par with its diesel models. It'll be prioritizing customers intending to use the eSprinter for city center transportation, and working with buyers on proprietary charging infrastructure customized for their specific needs, on their own sites. No word on range or power at this stage, but the automaker says that it'll be offering various different configurations of both electric range and payload capacity.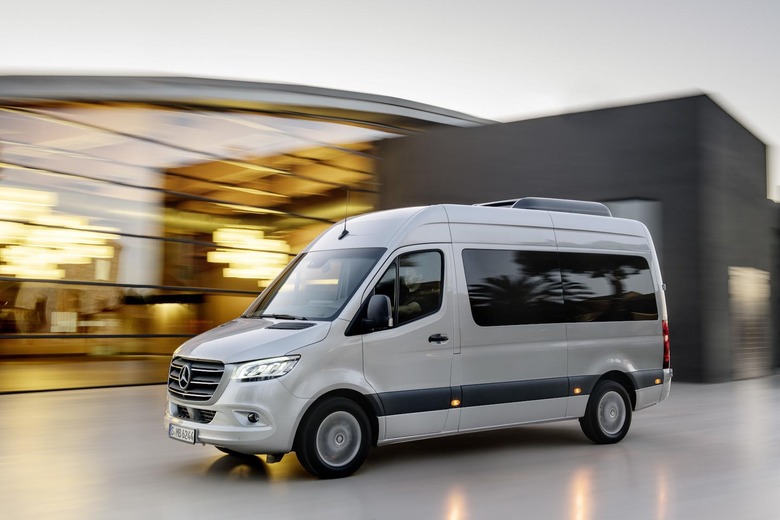 While there won't be a fully-autonomous Sprinter any time soon, Mercedes is distilling some of its flagship semi-autonomous talents from the S-Class into the new van. DISTRONIC adaptive cruise control with active lane-keeping assistance will be optional, as will blind spot assistance that can automatically brake the van if pedestrians or other vehicles cross behind it while reversing. Thanks to the connectivity, drivers will be able to remotely set up the HVAC and seat heating from their smartphones.
As for the Sprinter camper van, Mercedes is billing it as a "smart camper" and has some big plans for the mobile home. That includes a new interface module which will integrate the camper functions with the underlying vehicle, allowing for things like heating, lighting, and more to be controlled through both the infotainment system and remotely, from the Mercedes-Benz Camper App smartphone software.
The 2019 Sprinter will go on sale – in traditional fuel variants – by the end of 2018. Rear-wheel drive will be standard, and all-wheel drive an option. Pricing will be announced closer to release.