New McConaughey Lincoln Ads prepped for bowl games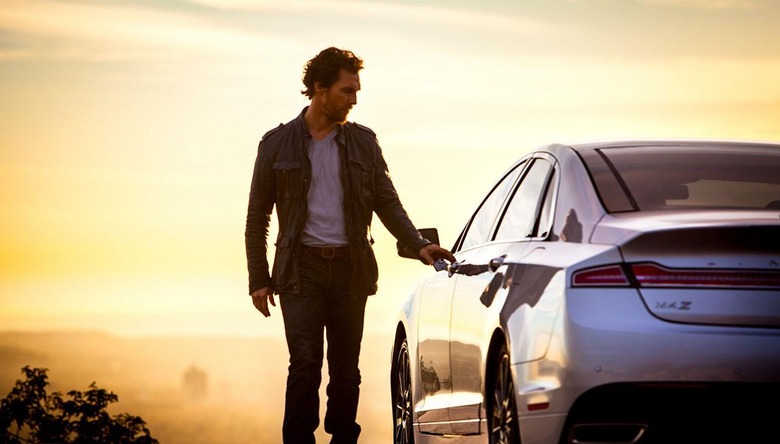 This week we're getting a sneak peek – a full viewing, in this case – at a set of Lincoln MKZ video spots with Matthew McConaughey. The first set of ad spots Lincoln did with McConaughey became so infamous that they were parodied on Saturday Night Live (SNL). Now Lincoln is back with McConaughey for a couple more – complete with the same attitude and extremely strange timbre that made the first set seem so very odd. The MKV Hybrid midsize sedan also makes an appearance.
"The overwhelming response to the MKC campaign sparked truly great awareness for Lincoln," said Andrew Frick, Group Marketing Manager Lincoln. "Matthew's natural storytelling ability perfectly complements the Lincoln story," added Frick, "as we continue to raise awareness and drive conversation in creative and unexpected ways."
Frick added that they "look forward to continuing the momentum with this campaign," suggesting there may be more McConaughey in the near future. First they'll be hitting the College Bowl games on the 1st of January, 2015.
Above you'll find the man speaking up on the open road. Below you'll find a super sad, super elegant look at the rain followed by a short drive.
The first ad goes by the name "Balance", the second is called "Diner." "If I can be authentic," said McConaughey, "and the spots are authentic, then we are sending the same message. And I think we're doing that in this series of Lincoln ads."
Below you'll see a parody of the first set of ads, this parody done by Jim Carrey for SNL.