New MacBooks to have glass multitouch trackpad & one-piece aluminum case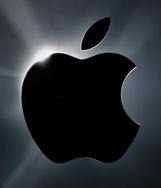 Latest nugget from the Apple rumor train comes courtesy of Seth Weintraub, who has been collating the various rumors from "insiders on the new MacBooks".  Most people are assuming that the "product transition" the Cupertino company was referring to in their recent financial conference call indicates a Q4 refresh of the MacBook and MacBook Pro lines, and Seth is saying no different; apparently the new designs will be thinner than the existing models, and borrow some of the more rounded design language seen on the coveted MacBook Air.  The trackpad, too, is in for a change, sounding like an LCD-free version of the iPhone's interface: glass, multitouch and supporting gestures.
Interestingly, the entire chassis of the new machines is said to be milled out of a single piece of aluminum, with a brand new manufacturing process to boot.  Seth says to expect the updated MacBooks in September 2008.
He's also put together a list of changes that, while unconfirmed, seem strongly tipped.  That they'll use Centrino 2 processors isn't much of a leap, and nor is the idea of the MacBook Air getting a 45nm CPU (Seth suggests an Atom, even) to boost battery life.  New screen sizes could be interesting – all 16:9 widescreen, of course, measuring 14-inches and 15.6-inches.
As for the name "MacBook Touch", he's unsure if it's going to be used, but he does seem to be impressed with what he's heard overall:
"I have no idea if this will be called MacBook Touch or if they will keep their current monikers ... It will be the best thing since sliced bread..." Seth Weintraub, Computerworld