New MacBook Pro with Touch Bar teardown: same old, same old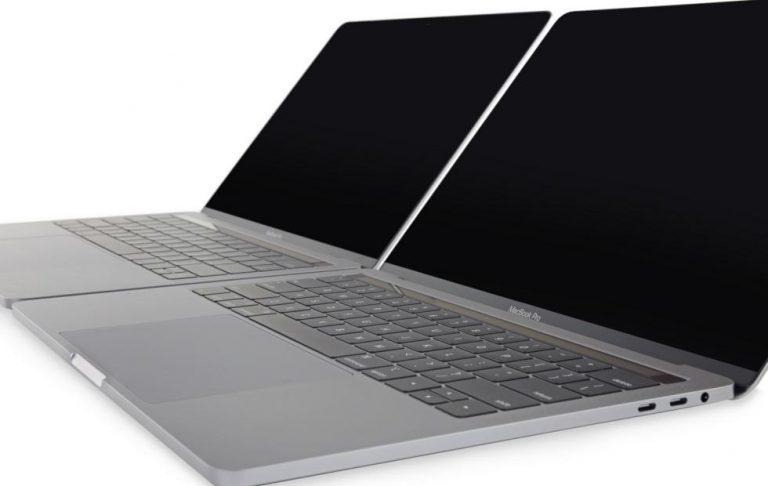 Apple just launched its mid-year lineup of MacBook Pros and not without some controversy, specifically around the keyboard. The mid-2018 generation features much-needed upgrades in specs but keeps everything else almost the same. One the one hand, that's good for repairs since there's nothing new to trip technicians up. On the other hand, it also means the MacBook Pro retains its low, low repairability score as well, which shouldn't be news to anyone by now.
On the outside, the 2018 13-inch MacBook Pro with Touch Bar is an identical copy of the 2017 13-inch MacBook Pro with Touch Bar. On the inside, there are indeed changes but they are minimal. The biggest change, literally and figuratively, is the battery, now with six cells instead of five and with a 58.0 Wh rating up from last year's 49.2 Wh.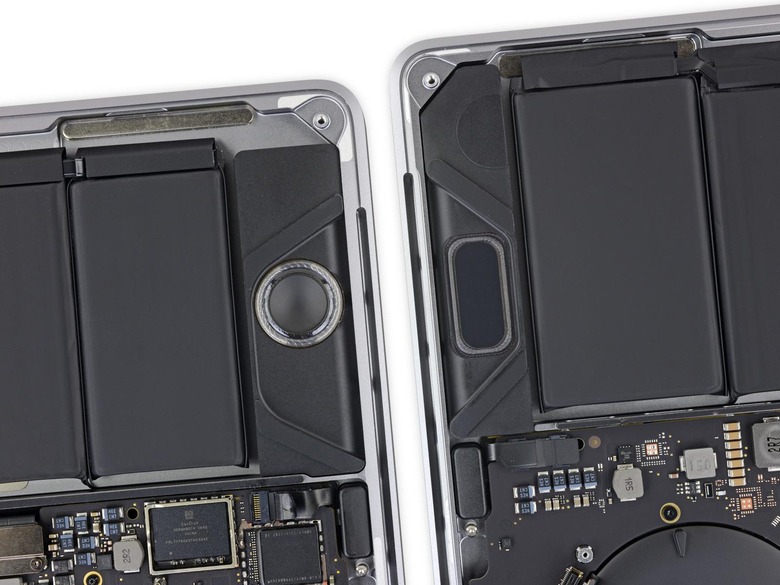 The larger batteries forced a change in the speakers, now more rectangular and narrower. The batteries are also heavier but, miraculously, the new MacBook Pro retains its advertised weight. Even more interesting, the advertised battery life is also the same, with the more powerful processors offsetting the gains of the larger battery.
The other "minor" change in the new MacBook Pro is probably old news by now. Apple has employed what can probably be considered a "hack" (not exactly the negative meaning) to address complaints about noisy keyboards and damages due to dust ingress. Their solution? A layer of silicone, of course!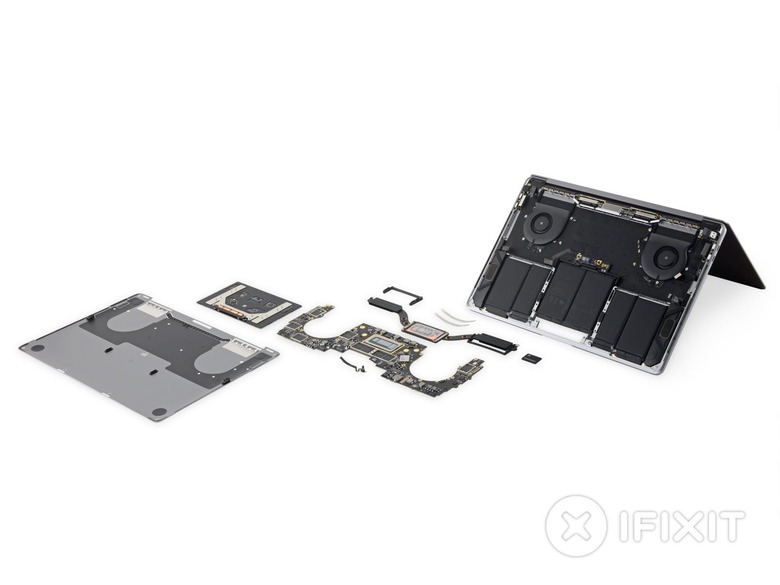 All in all, the new MacBook Pro is structurally the same as its predecessor. Sadly, that means it also shares in iFixit's repair rating of 1 out of 10, with its easily removable trackpad as the only saving grace. Then again, Apple has never been kind to third-party repairs anyway.