New MacBook Pro leaks: Magic Toolbar detailed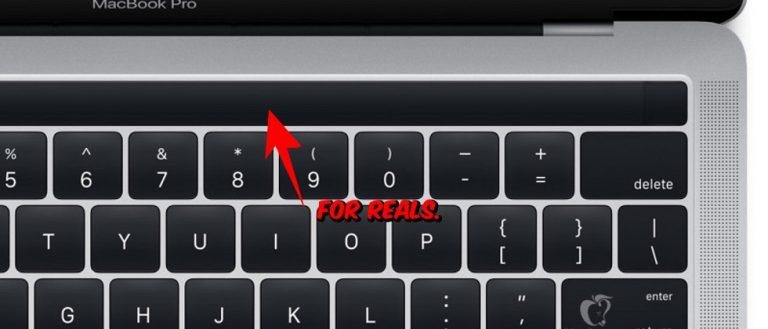 Being less than two days out from Apple's expected MacBook Pro reveal, would it shock you to hear that the new notebook, complete with its Magic Toolbar, has leaked yet again? Maybe not, but what if we said that these new images were actually included in macOS Sierra version 10.12.1? Then things begin to get a little more interesting.
Yes, these images were hidden in the latest version of macOS Sierra, and they're related to using ApplePay on the new MacBook Pro. That means that not only has the Magic Toolbar been confirmed, but now TouchID has as well. If there was any question of what to expect going into Apple's Thursday event, it seems there isn't much now.
For those who might be out of the loop: previous rumors about this MacBook Pro refresh have claimed that the notebook will feature a touch-enabled LED or LCD strip above the keyboard. That strip takes the place of traditional function keys, and is able to change what it displays within the context of the app you're using. This all seems to be confirmed with these images, so hopefully those of you who have been holding out for a new MacBook won't mind the missing function keys.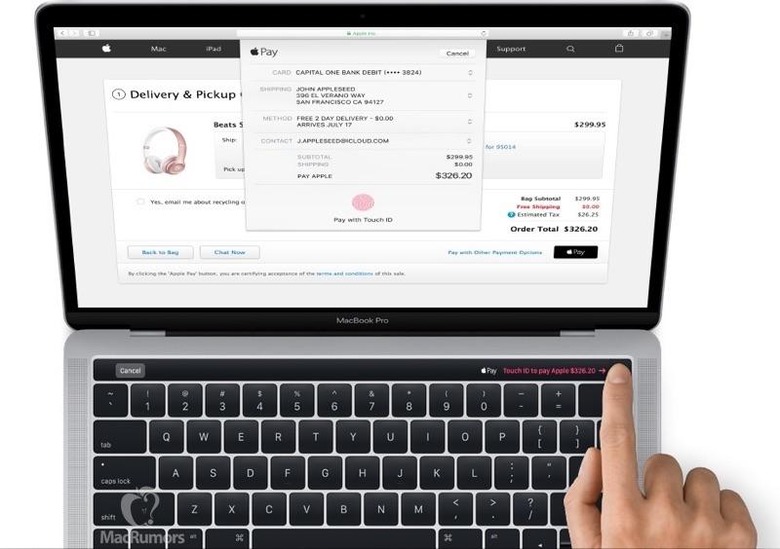 That Magic Toolbar seems to be the biggest change with these new MacBook Pros. Apple is expected to reveal the new MacBook Pro in 13-inch and 15-inch varieties, along with what could possibly be a new 13-inch Retina MacBook. Rumors about that third notebook have been fairly hazy, but just yesterday three Apple-made computers passed through a Russian regulatory agency, suggesting that we can expect to see those on Thursday.
Come Magic Toolbar or regular old function keys (which is looking increasingly unlikely), we'll be at Apple's event on Thursday to see what the company has to show off. Be sure to check back here with us then to see what Apple has planned for next generation of MacBook Pro.
SOURCE: Macrumors