New MacBook Pro evidence surfaces: 16-inch model tipped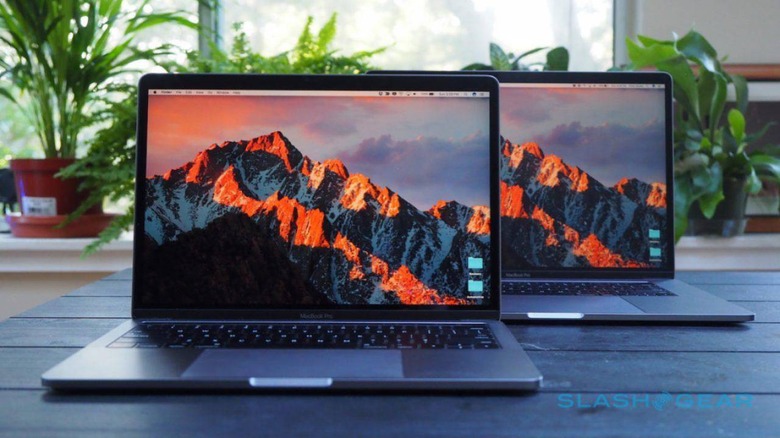 Apple is gearing up for another series of autumn reveals, with new iPhones definitely on deck and likely new Apple Watches as well. Smartphones and wearables might not be the only new devices Apple reveals this fall, as it may also have new MacBooks in the works as well. One MacBook Pro could be a new 16-inch model that's meant to fill a spot not currently satisfied in the Apple's MacBook lineup.
A 16-inch MacBook Pro has been rumored throughout the summer, with some reports claiming that Apple could reveal it alongside the new iPhone in September. Today, we received some more evidence that such a MacBook exists, thanks to new filings with the Eurasian Economic Commission.
The folks at 9to5Mac discovered these filings, which cover a wide range of devices. Most of them, 9to5Mac explains, are simply updates for existing models running new software, so nothing to get too excited about on that front. When we arrive at MacBooks, though, things begin to get interesting, with six new model numbers appearing: A2141, A2147, A2158, A2179, A2182, and A2251.
The listings with the EEC don't really give us any idea about what these MacBooks offer, but assuming Apple is planning to launch a new 16-inch model this autumn, it could certainly be one of these models. The filings also cover four new Apple Watch models (A2156, A2157, A2902, and A2093) and show that the two upcoming iPhone 11 models will be running iOS 13 out of the box.
That's all these listings really tell us, so we'll have to wait on Apple for more. If there are new MacBooks on the way, it's unknown if Apple will reveal them in September alongside the new iPhones or if it will host a separate event later on in the year, as it has in the past. We'll keep an eye out for more, but these EEC listing certainly seem to suggest that new MacBooks are on the way.