New MacBook Pro 2016 detailed with Touch ID release date tip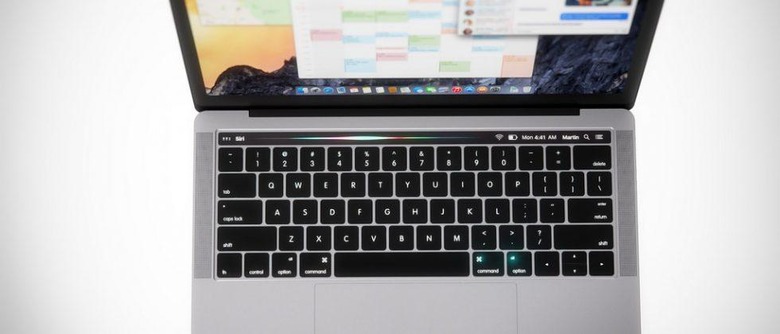 This morning it's been reported that a new MacBook Pro could be arriving by the end of this year from Apple. This new MacBook Pro for 2016 would have a very similar look to previous models – albeit a bit thinner and more "MacBook-like". It'd also have its own Touch ID sensor, allowing Apple to once again push the world of passwords further away from the mainstream.
This rumor comes from 9to5Mac where their source "has provided reliable information in the past." It's suggested there that this model would work with OLED touch-sensitive keys – perhaps even a touch display above the device's keyboard.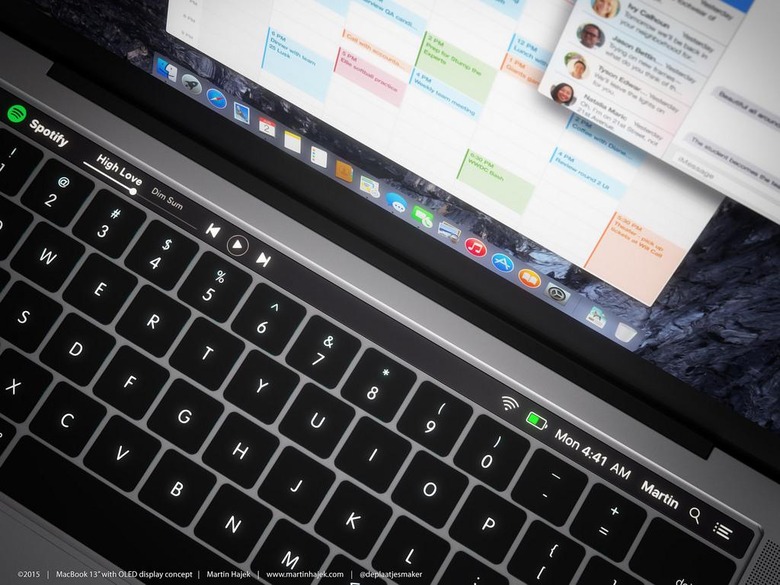 The images you see above and below come from an article we published a few weeks ago in which designer/artist Martin Hajek modeled a set of possibilities for the next MacBook. There he's made this next generation an awesome one with keys that can be re-arranged and plotted how the user desires.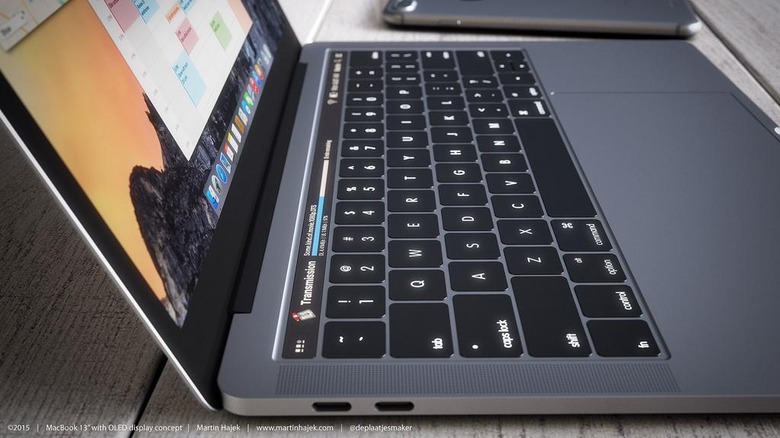 It's also been reported previously (also by anonymous sources) that this next MacBook Pro will have multiple USB-C ports (as many as 4x) and no MagSafe power at all. This would be the end of the MagSafe as the MacBook has already done away with the port.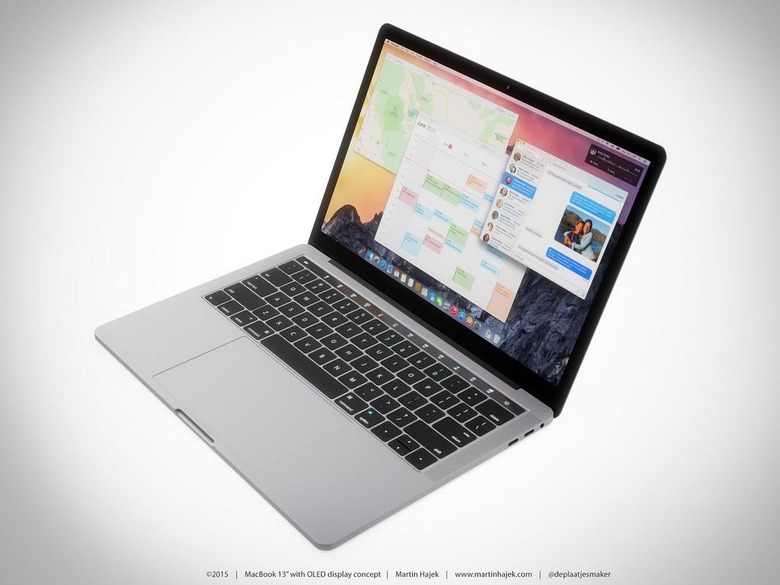 At this time it would appear that the next MacBook Pro will be announced within the last three months of the year, and released to stores around the holiday season. It's iffy whether or not Apple will release another MacBook Air, but if they do, it'll come at the same time as this MacBook Pro, covering both ends of the price spectrum.
Have a peek at the timeline below to see more about the MacBook Pro and where it's headed. We'll be at whatever event Apple has prepared to bring you the news from the ground floor, if and when it happens!