MacBook Pro with OLED touch bar, 13-inch MacBook coming soon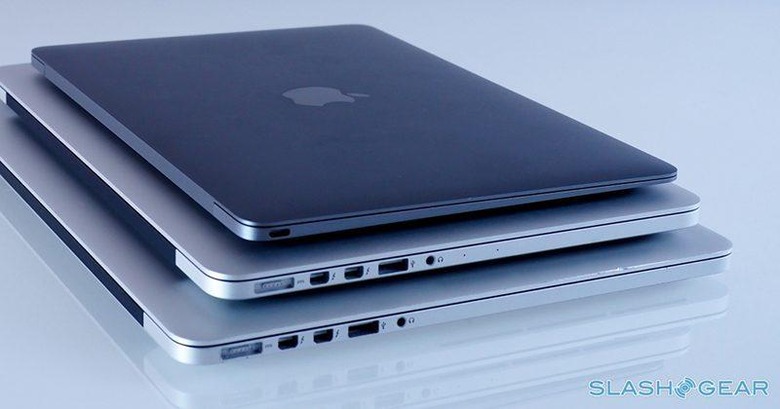 The refresh of the 12-inch MacBook last month, and the noticeable lack of new MacBook models, has had some scratching their heads over Apple's vision for the notebook line. That confusion may soon give way to clarity in the next two quarters of the year. According to respected KGI analyst Ming-Chi Kuo, the second half of the year will not only see Apple's MacBook products settle along more discernible lines, it could also see Apple's most significant upgrade to the MacBook Pro in a very long time.
Kuo wasn't talking about mere CPU, GPU, or RAM upgrades. Those are pretty much standard fare for the 13 and 15 inch MacBooks and happen even in between major model upgrades. What the analyst was referring to was the addition of significant features that would breathe new life into the hitherto ignored product line. At the top of the list is an OLED display "touch bar" strip above the keyboard which could offer more, and programmable, functionality beyond what conventional keys can give. There will also be USB-C support but Thunderbolt 3, which is somewhat of a standard in some workplaces, isn't going away yet. There is also talk about Touch ID support.
The MacBook will also welcome a new member of the family, a 13-inch model to be precise. This pretty much intersects with the 13-inch MacBook Pro. Of course, the new 13-inch MacBook would bear the design hallmarks of its smaller 12-inch sibling. The new MacBook, with its thin and light design. has pretty much made the MacBook Air redundant, at least in terms of design. That perception will be reinforced by the addition of a 13-inch MacBook, which completes the two-size pattern for Apple's MacBook family. The MacBook Air comes in 11 and 13 inches.
While the MacBook Pro and MacBook are now even more delineated by features, age and price will differentiate the new generation of MacBooks and the MacBook Air. Kuo expects that the MacBook Air will eventually stagnate, with pretty much minor updates to the line. If so, Apple is drawing the lines hard once again, keeping the MacBook Pro as its performance selection, the MacBook as its jack-of-all-trades, and the MacBook Air as its budget and aging offering.
Kuo expects the 13-inch MacBook to be launch sometime in the third quarter, while the new MacBook Pros will come much later in the fourth.