Apple updates MacBooks with new CPU, better battery life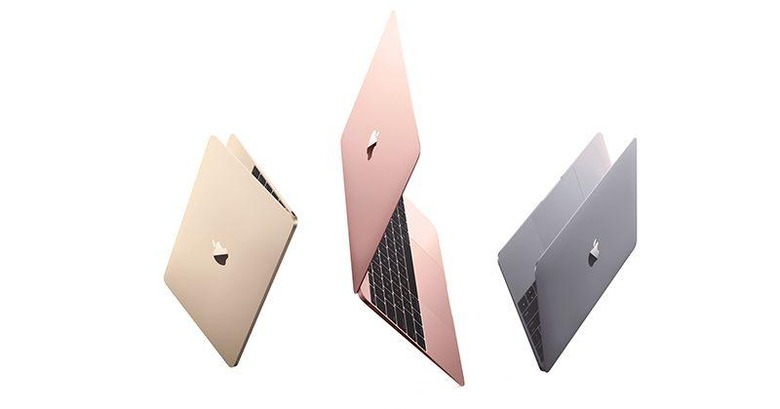 As predicted yesterday, Apple is giving their line of 12" MacBooks a refresh this week. While they might not be major changes, the update is definitely a welcome one. The refresh includes bringing the latest, sixth-generation Core M processors. The new CPUs clock in at up to 1.3GHz, with Turbo Boost speeds hitting 3.1 GHz.
Apple is now using faster 1866 MHz memory, and with the new CPU comes a new graphics processor, the Intel HD Graphics 515. Apple claims that this should provide up to 25% faster graphics performance. They're also using a faster PCIe-based flash storage, to help with the overall speed of the laptop.
Perhaps even more important to some people than increased performance is better battery life. Apple quotes up to 10 hours of online browsing via WiFi, and up to 11 hours watching local videos on iTunes. That's an extra hour of battery life, compared to the 2015 models that were just retired.
If style is important, then you'll be happy to know that Apple is ready to give you some options when it comes to the overall look of your laptop. The 12" MacBook is now available in four aluminum finishes: Gold, silver, space gray, and rose gold. This will be the first time Apple has offered the rose gold option on a Mac.
The MacBook Air got a little bit of love during the refresh, as well. It's not nearly as big of an update, but an equally welcome one. Apple is making 8GB of RAM standard on all MacBook Air models, as of today.