New MacBook has "Force Touch" trackpad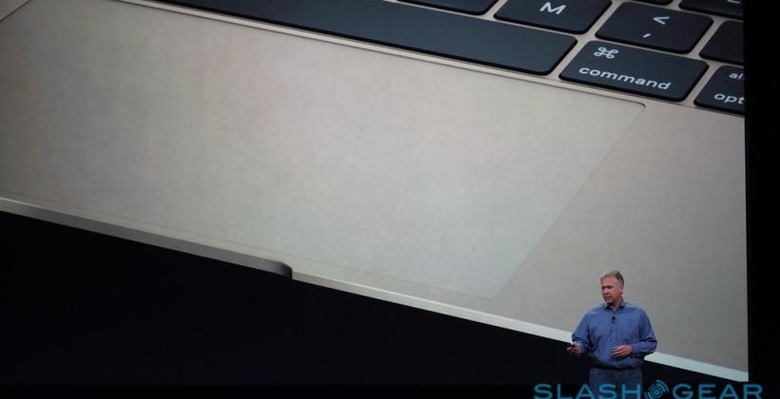 This isn't a Star Wars tie-in, and you don't have to be a Jedi to use the new MacBook for 2015. This is a new trackpad in the new MacBook, made to be what Apple's Phil Schiller suggests is an "incredible feat of engineering." Four individual force sensors exist under the pad, with a glass surface up top. Instead of "clicking," you'll be doing a sort of "push" more akin to what you do on a touchscreen – but don't call it a tap.
This "click feel" system is managed by the MacBook's software. The force sensors allow you to work with a range of pressures. Apple brings a new system which replaces the old right-click.
Pressing harder on the pad while you're playing a video in QuickTime results in a fast-forwarding video. Strange!
Force-clicking a word in a browser will allow you to get a Wikipedia look-up. Force-click in an email with an address inside and you'll see a map with the location.
Force click on a date/time and you'll get a new calendar entry. Force click a piece of content on your desktop and you'll see a preview.
Pressure recognition will allow you to do signatures far more accurately than before – that might mean more artwork abilities from the trackpad as well. We shall see!
Stick around for more information on this and other components within the new MacBook on SlashGear's Apple hub right now!