New iPods launching July 14th with smaller storage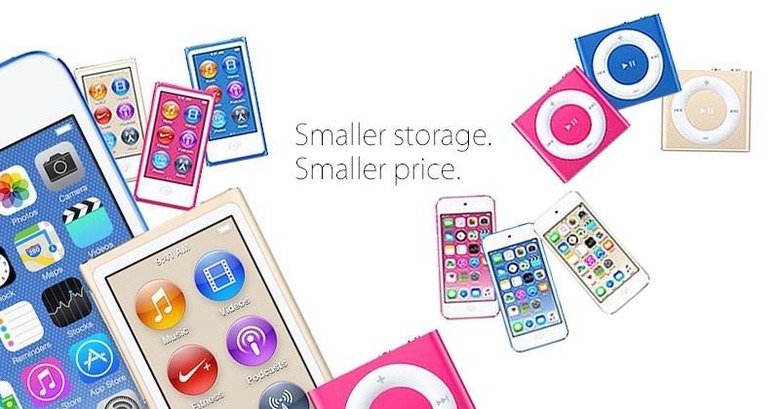 Earlier today several images of new iPod devices were released through the newest update to iTunes. Inside version 12.2 of iTunes – complete with Apple Music – users could find three new colors for the iPod touch, iPod nano, and iPod shuffle. With a slightly more full – or dark – blue and pink as well as a new gold – to match the iPhone and Apple Watch, of course – this new lineup will likely be released to the Apple Store online and in physical shops on the 14th of July.
The devices we're expecting to see have been tipped to us to contain less storage space than previous models. The iPod Touch in particular will likely have smaller storage space due to the lack of necessity for said storage space, due in part to the rise in popularity of streaming services like – you guessed it – Apple Music.
In Fact while we're not certain where the iPod nano fits into this, the iPod shuffle will likely become much more of a controller device for the iPhone than it will a self-contained piece of machinery made for MP3s.
This update isn't just about color. It's about Apple Music.
This holds with the less-than-regular update schedule for the iPod lineup. Last year the iPod Touch was given an upgrade and a price drop on June 26th. This year it'll likely be on the 14th of July, as the images from the newest version of iTunes suggest.

If the iPod is going to continue to be made, it's going to need to make some big changes. One of those changes is a drastically lowered price paired with internals that work with Apple Music. This is about services, now, not just works-forever functionality.
Watch our Apple hub for more in the near future.