New iPhones Ship In September: "High-End And Low-End"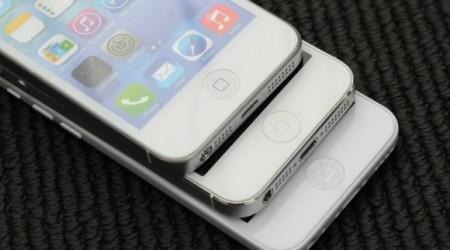 In the midst of the unofficial confirmations of both the iPhone and the iPad appearing soon in reboots at a single Apple event comes an assembly line tip that two iterations of the iPhone will ship in September. This suggestion comes from the Wall Street Journal seeing word from people familiar with the matter speaking on Hon Hai Precision Industry Co., this group supposedly acting as assembler of two iPhone models. This report suggests that a high-end version of the iPhone will be joined by a low-end version of the iPhone in September.
While Apple has declined to comment – as is standard in situations such as these – this report is only the latest in a long line of rumors and tips suggesting an iPhone 5S would be joined by an iPhone 5C at a September 10th event held by Apple. The so-called iPhone 5S would be the higher-end of the two models, coming with incremental updates to the standard iPhone line, while the iPhone 5C would be a plastic-backed device prepared to be delivered at a slightly lower price.
Above you'll see the iPhone 5 near the iPhone 5S and iPhone 5C as leaked earlier this month in what was said to be a set of mocked-up dummy models for case-makers.
It's also been suggested that the iPhone 5S wont exist at all – that instead, Apple will release an iPhone 6, skipping the "S" naming convention altogether, replacing the iPhone 5 with this plastic-backed model. The lower-end of the two iPhone models is also said to be coming with a selection of different colors to its name, each of them prepared to reflect the color pallet delivered with iOS 7.
The September 10th Apple event rumored earlier this month has not yet received official confirmation from Apple, instead only seeing more than one all-but-locked confirmations from trusted sources.
An iPhone delivery inside September would follow with past introductions and releases of iPhone products over the past several years. A two-tiered release of iPhone products would be an unprecedented occurrence.