New iPhone gets 7.6mm thin at China report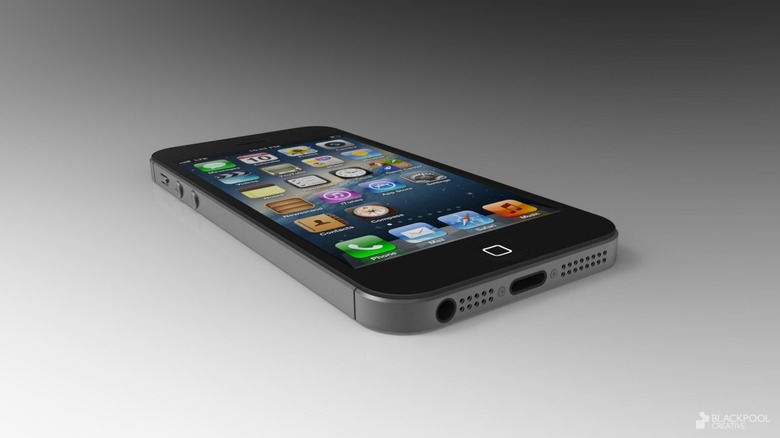 The iPhone has been evolving ever so slightly in the relatively short time it's been available on the market, and with the release of the iPhone 5, we're seeing details such as a brand new 7.6mm thickness being worthy of a full report. When you've got a smartphone out on the market that is, without a doubt, the most omnipotent of them all, even the tiniest of details can rattle the press cages as a mighty wind. The news today was snapped by Apple.Pro from Chinese newspaper Apple Daily which appears to have an in-person report of the new iPhone, whatever that means, and the amount of thickness that has been shaved off of its body.
This new iPhone will almost certainly be the same amount of thickness across its entire person, as each of the iPhones of the past have been, so no worries about this thickness being thinner or fatter in places along the phone. It's 1.7mm thinner than the iPhone 4S, that being not quite as thin as the thinnest point on the Motorola DROID RAZR (which is 7.1mm at its thinnest point). Of course the thinnest smartphone in the world today is still the ZTE Athena at just 6.2mm – not likely to be beat by any sensible manufacturer any time soon.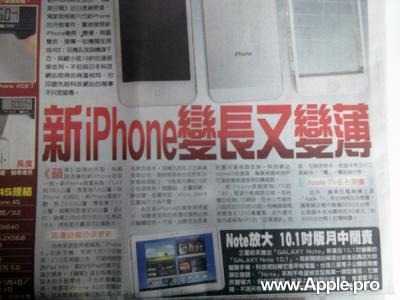 Now why on earth would Apple want to make its hero device even thinner than it already is? Perhaps they've discovered some fantastic method for reinforcing the body of the device that far outweighs the risk of snapping such a thin device in half! We can only guess that either Apple has mad some major advances in their ability smash the battery for the device down to a smaller size – or that this rumor is just that, just a rumor.
Have a peek at our next-generation iPhone portal as well as our timeline below with only the most tasty tips on this iPhone 5 device. Will it be called The New iPhone? Will it have sections on its back rather than just one big pane of glass? Will I be able to fry an egg with it? These are all questions we need answered! Also note: the images throughout this post (aside from the newspaper) come from NWE – they're all just renders!
[via IntoMobile]