New iPhones shown in leaked photos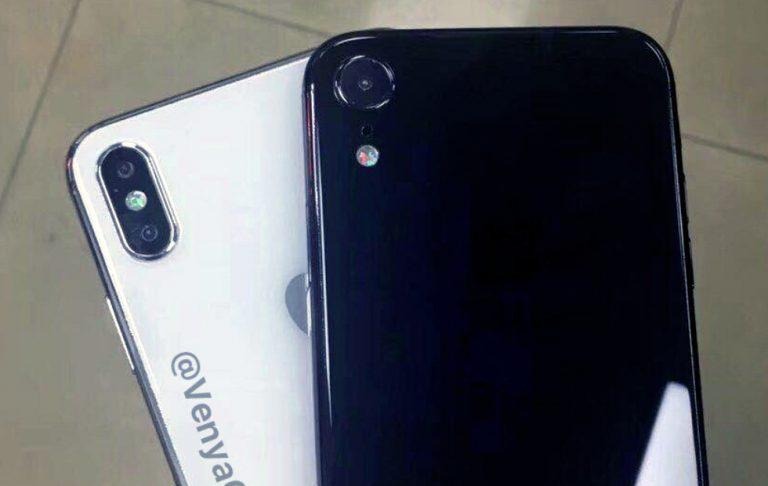 This morning a set of photos of iPhones appeared on the web, a new set of iPhones for 2018. These devices appeared in two sizes with new details – with notches on both displays. These two devices likely make up 2/3 of the full 3-phone lineup Apple was tipped to be preparing for reveal this fall. All three devices were tipped to come with displays with notches for front-facing cameras and sensors.
The two devices leaked this morning appeared front and back in glass editions. The larger device is likely meant to be the iPhone X Plus – or whatever the "Plus" will before this year's lineup. The smaller device is likely the slightly lower-priced iPhone of the bunch, coming with a slightly larger bezel than its brethren and an LCD display instead of OLED.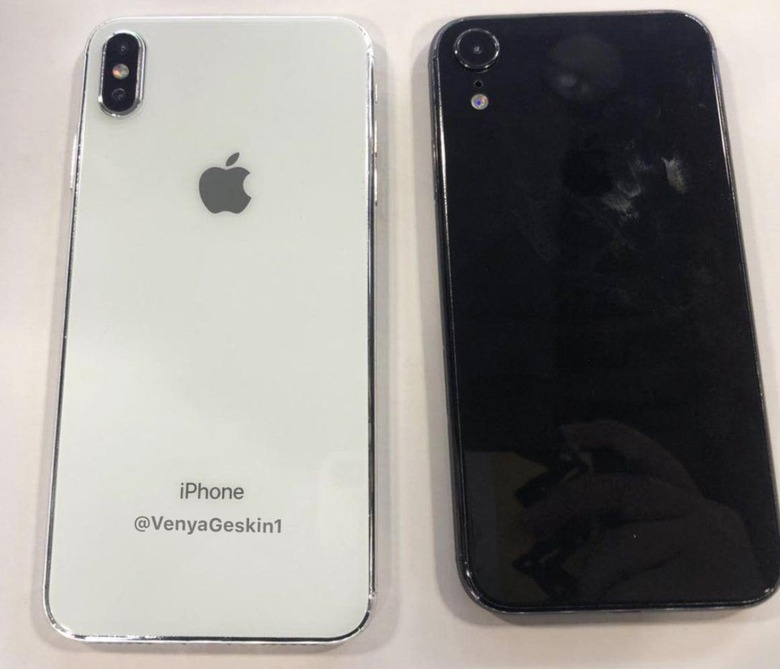 The white model appears to roll with a 2-camera setup on its backside while the smaller device seems to be coming with just one. This fits in with the details we've had our eye on earlier this year which suggested all three devices will look similar to one another, but that a midsized iPhone would be the least of these.
The iPhones shown here come in all-black and white with chrome borders. The larger device likely has a 6.5-inch display while the smaller device likely comes with a 6.1-inch display. Keep in mind that those are diagonal measurements and that the notch interjects into said displays up front.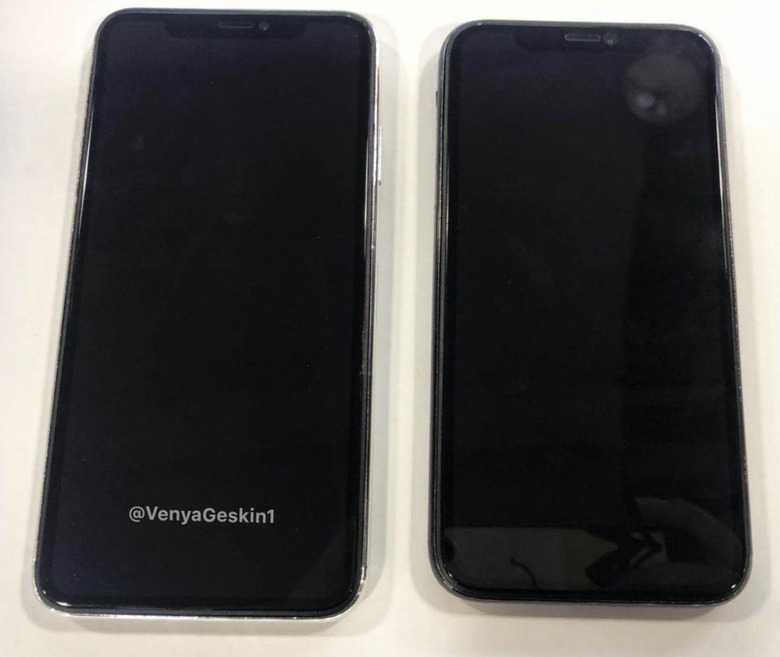 The smaller device was tipped to come with a $600-or-so pricetag at its lowest point. That'd allow new users to jump in on the iPhone X game – without the home button – at a slightly more affordable price than the otherwise $1000-or-more point.
Both iPhone models shown here are dummy models as shown by Ben Geskin. Geskin is a notorious leaker and leak visualizer – he works in 3D rendering. Generally he gets CAD models for smartphones then turns said models into 3D objects for images and videos. This seems to be a departure from that, coming in basic photo form.
The iPhone X lineup for 2018 will likely appear in September of 2018, just as it has the last several years. This year's smartphones will probably come alone, at an event separate from that of the iPad Pro and new Macs, where appropriate. Have a peek at the pictures provided an dive into the link list below for more information.