New iPad mini adverts pit big against small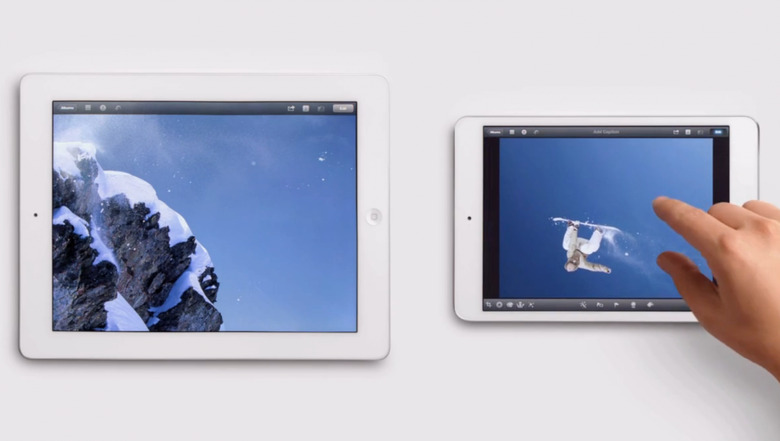 Apple has quietly rolled out a pair of new iPad mini adverts, focusing on the 7.9-inch tablet's interplay with the full-sized iPad, and how both deliver the touch experience merely at different scales. The two new commercials look at Photos and iBooks respectively, tying the two versions together with themed photos – each iPad showing one half of the frame – and topically linked books.
Of the two, the Photos advert is probably the most eye-catching, at least at first. Apple swiftly demonstrates the basic editing features, such as rotating a picture from within the viewer, as different sections of the images are scrolled through, with Bobby Darin and Johnny Mercer's catchy "Two of a Kind" as the soundtrack.
iPad mini advert – Photos:
The iBooks advert is cleverer, though, with the different books shown on each tablet being linked in subtle ways. So, Melville's classic Moby Dick is put alongside Gone Fishing by James H. Schmitz.
iPad mini advert – iBooks:
Apple promo push comes ahead of the lucrative holiday shopping season, and as iPad mini orders online continue to show a two week shipping warning. For more on the smaller iOS tablet, check out our full iPad mini review.