New iPad gets teardown treatment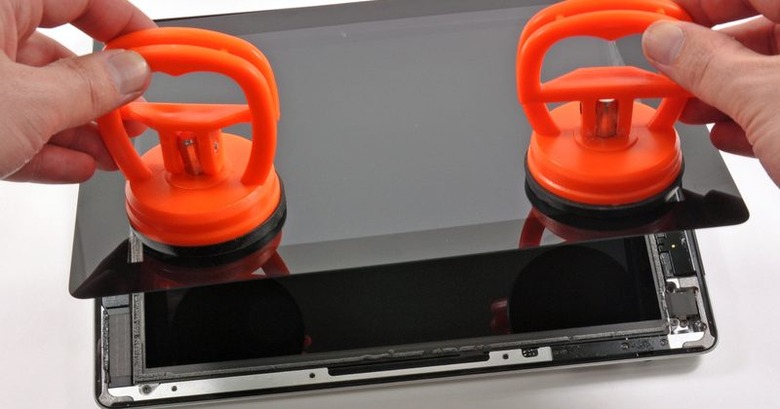 US sales of the new iPad don't start for hours yet, but Australian buyers of Apple's third-gen tablet have already started collecting their slates, and teardown merchant iSuppli was at the front of the line. Wasting no time – after all, who knows what magic might be inside that slender chassis – out came the screwdrivers, plastic thingamajigs and dayglo orange suction cups to get to the meat of the new model.
Inside they discovered model numbers that leads the teardown team "to believe this is a Samsung LCD." The Korean company has been tipped to be one of potentially just one or two suppliers currently delivering Retina Display panels to Apple's production lines, with Sharp said to have encountered significant difficulties in meeting quality standards that has delayed the first shipment of its panels until later this month at the earliest..
The teardown is still ongoing at time of writing, but we'll update should anything particularly interesting be turned up inside its aluminum shell.
Of course, if you're more interested in how the new iPad performs when it's all in one piece, there's the full SlashGear review to help. Check out all the details and don't forget to vote in the poll below; are you planning to pick up an iPad?
[polldaddy poll=6016316]