New International Space Station crew safely docks on historic anniversary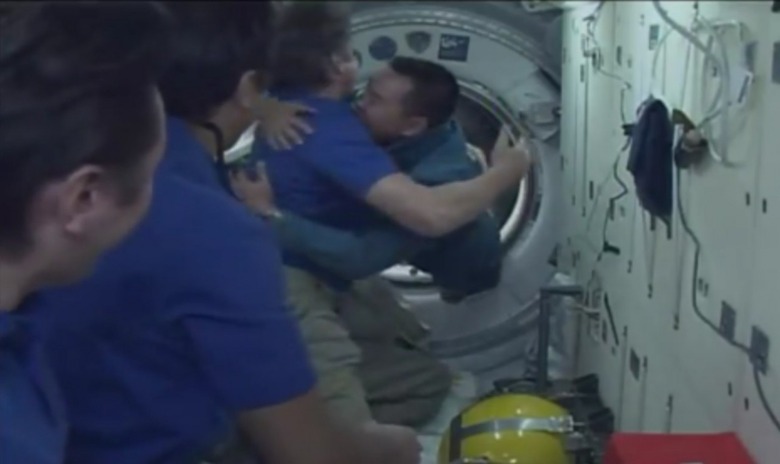 The latest crew of the International Space Station has safely docked, with Expedition 32 delivering Flight Engineers Suni Williams, Yuri Malenchenko and Aki Hoshide to the orbiting research platform. The mission saw the Soyuz TMA-05M spacecraft dock with the Rassvet module at 12:51am EDT today, having spent two days in orbit beforehand.
Hatches opened around two and a half hours later, reuniting some of the old hands of the ISS. Commander Gennady Padalka and Flight Engineers Joe Acaba and Sergei Revin ran the new arrivals through a welcome process and then a safety briefing.
The new crew took off on Sunday, bringing the multi-national crew into orbit, and the mission coincides with another historic moment in space history. It's the 37th anniversary of the Apollo-Soyuz Test Project, the first time an American spacecraft docked with a Russian spacecraft.
Expedition 32 will end on September 17, and is expected to include two spacewalks, as well as scientific research into small satellite ejection, a new aquatic habitat, and an international disaster monitoring system. In total, more than 240 experiments are expected to be undertaken; there's a summary of some of the goals here [pdf link].
[via Michael Interbartolo]