New HTC 10 flavor tipped with Snapdragon 652 and 3GB of RAM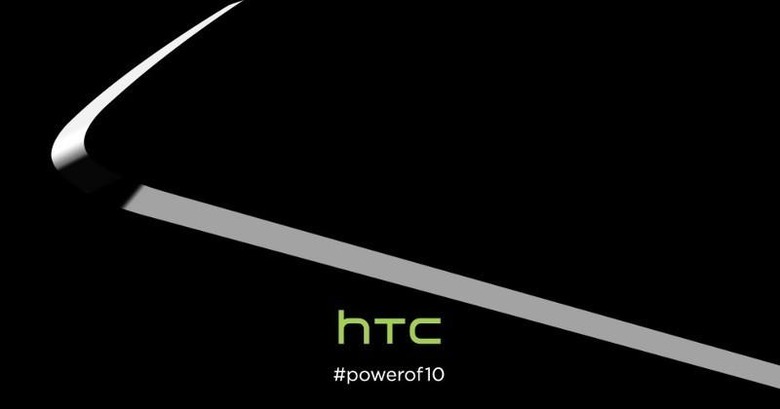 There have been lots of rumors about the HTC 10 smartphone so far with the official unveil coming April 12. Previous rumors tipped that the smartphone would have a Snapdragon 820 paired with 4GB of RAM. A new rumor has surfaced that HTC will be making a third version of the HTC 10 smartphone and this one is said to be targeting a lower price point and has lesser hardware inside.
This third version is said to use a Snapdragon 652 inside along with 3GB of RAM and 16GB of internal storage. This would fit into the line with the previously rumored Snapdragon 820 with 4GB of RAM and 128GB of storage I already mentioned and the slightly less powerful Snapdragon 820 version with 3GB of RAM and 32GB of storage that has been mentioned in previous leaks.
The other specs are said to be the same between all three versions of the HTC 10 including the 5.15-inch 2560 x 1440 resolution screen. With less RAM and a slower processor, this new Snapdragon 652 flavor of the HTC 10 will sell for 3799 Yuan. The Snapdragon 820 version with 3GB of RAM will sell for 4999 yuan with the top of the line version going for 5888 yuan, about $584 in the States.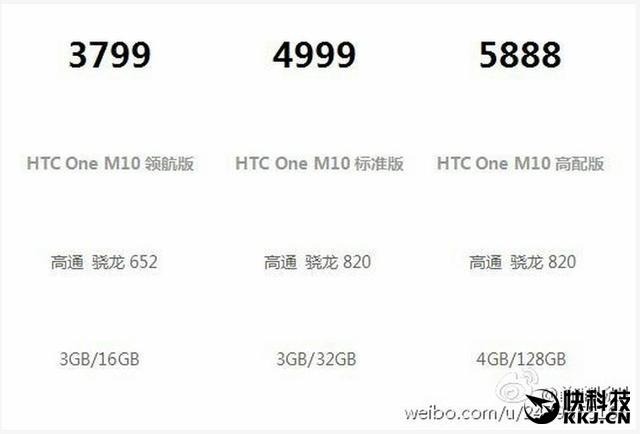 All three will have a 12MP rear camera with dual LED flash and laser focus. Power will be a 3000 mAh battery according to rumors. Android 6.0 Marshmallow will be the OS out of the box overlaid with Sense 8.0 UI. The physical home button also doubles as the fingerprint scanner. All the pricing information is rumor at this point, but we only have a couple weeks to wait to get all the official details.
SOURCE: PhoneRadar