New Google Pixel Buds Go Completely Cordless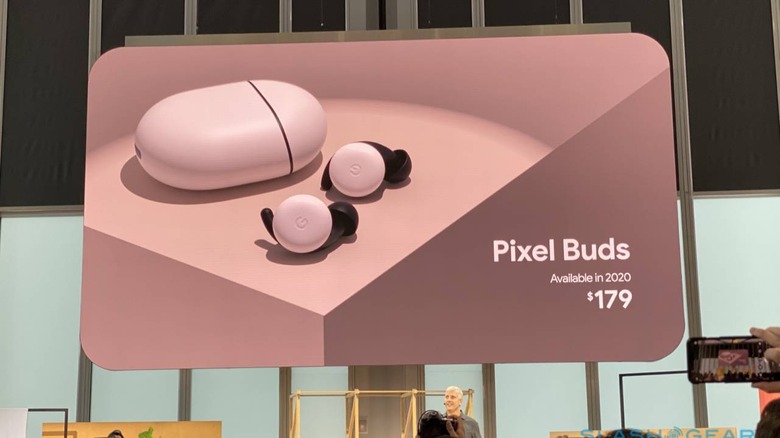 Google has officially announced the new Pixel Buds, the latest generation of its fully wireless headphones. Unlike the first-generation Pixel Buds, the much-derided cord that ran between the two earbuds has been removed completely, with each side now completely untethered.
Cable-aside, this second generation set of earbuds looks, impressively, much like the first-gen. Rather than making a much larger enclosure for each ear, the Pixel Buds are still small, circular nubs that fit flush with the ear, stabilized with a small rubber nubbin. That's a stark difference from the oversized earbuds Microsoft announced earlier this month.
"With Pixel Buds, help is there when you want it," Google's Rick Osterloh says, "and the experience just comes to you, even when your phone is not in your hand." As you'd expect you can use the "Hey Google" wake word to summon the Assistant.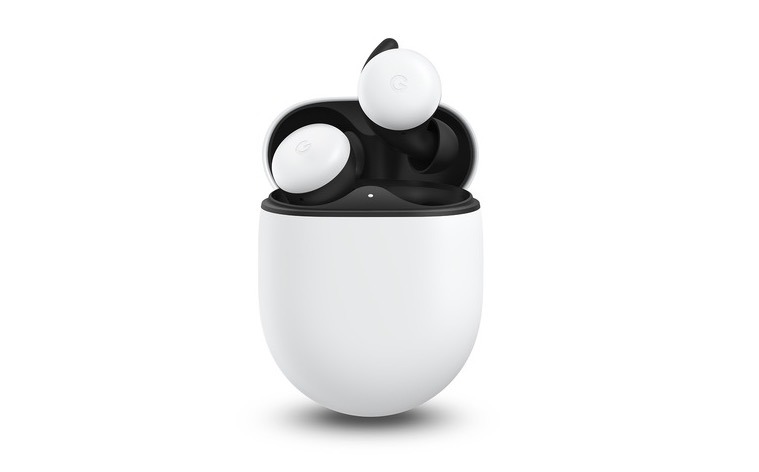 A long-range Bluetooth connection has been used, so that even though the Pixel Buds don't have a cellular radio or WiFi themselves, they can still roam reasonably far from a smartphone. "You can wear them in the yard when your phone may be charging inside," Osterloh explains, "or leave them in a locker when you're at the gym."
In fact, indoors they'll work up to three rooms away, Google suggests. If you're outside, with no obstacles in-between phone and earbuds, Pixel Buds' Bluetooth can span a full football field. They're also sweat and water resistant.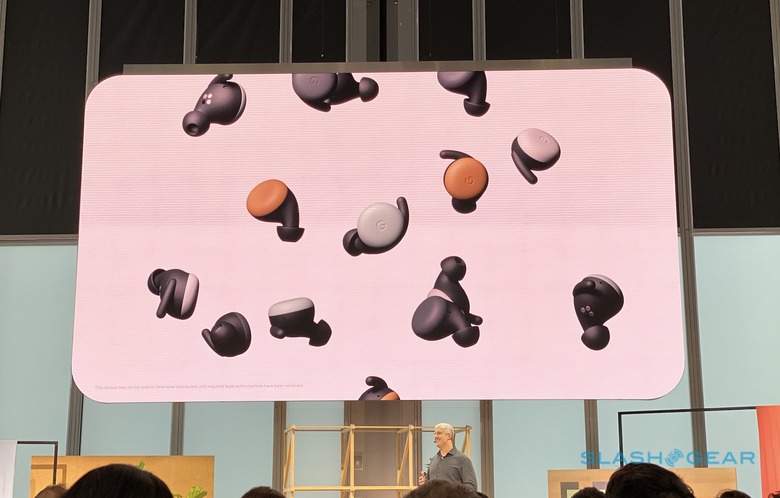 As for battery life, Google developed custom-shaped batteries to fit into the circular enclosures. They're good for up to five hours of continuous listening time, Google says, after which point you slot them into the AirPods-esque charging case. You get up to 24 hours of full use with the wireless charging case's battery.
Of course, there needs to be decent audio quality too, both for calls and music. Google hasn't included active noise cancellation in the Pixel Buds, sadly, but it says the design of the ear-tips should help isolate listeners from the environmental sound. There's also Adaptive Sound, which dynamically adjusts the volume of playback depending on how noisy the external environment is. We'll have to see how well that works when they actually hit shelves.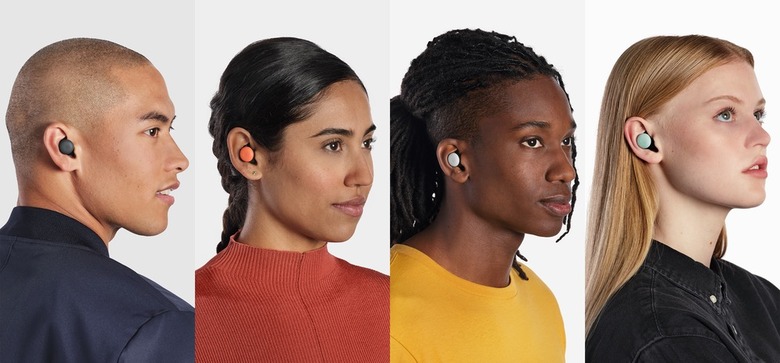 Two microphones are in each earbud, and there's a voice accelerometer that can track when you're speaking through vibrations in your jaw. That helps cut out background noise.
There'll be something of a wait before that happens, however. The Pixel Buds aren't expected to launch until Spring 2020, Osterloh says, at which point they'll be priced at $179. They'll be offered in four colors: Clearly White, Oh So Orange, Quite Mint and Almost Black.