New Google Glass E2 as team exits X, now Google proper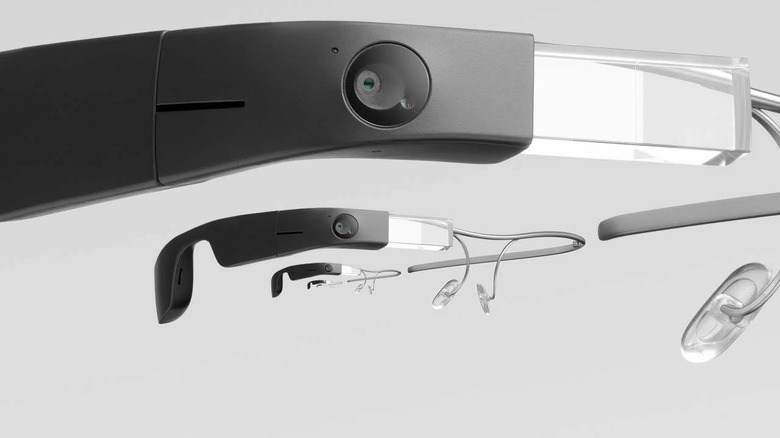 Google buried the lede with their newest Google Glass press release, focusing on the newest device rather than the group's biggest move to date. The group responsible for Google Glass will, for the first time since inception, move from Alphabet's "X" to Google proper. This move was made, according to Google, to "meet the demands of the growing market for wearables in the workplace and to better scale our enterprise efforts."
The company called "X" is still under Alphabet. Alphabet is the umbrella company brand under which Google and all associated brands operate. X used to be called Google X, for purposes of clarity. It's almost as if whomever named X did it to deter the average citizen from searching for more information on their operations – you can't just search for "X" in Google's search engine and expect to find the company X, after all.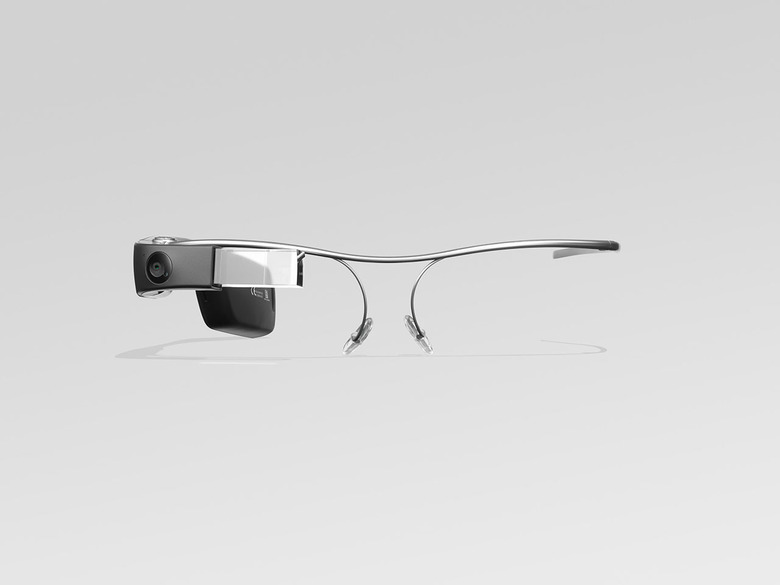 The "X" company in Alphabet will continue to operate as it has as Alphabet's moonshot factory for the foreseeable future. "X, which is designed to be a protected space for long-term thinking and experimentation, has been a great environment in which to learn and refine the Glass product," said Google. To better serve the workplace wearables market, as mentioned above, the Glass team "has moved from X to Google."
That means the cards are on the table, and Glass won't continue to be made if it's not being purchased and/or used by actual paying customers. As such, Google revealed Google Glass Enterprise Edition 2 this morning.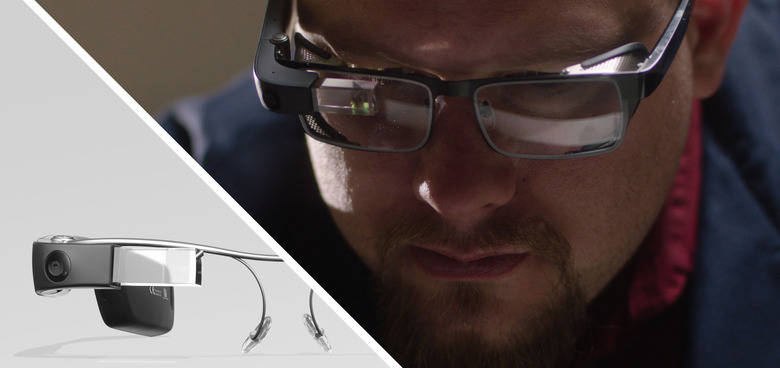 Inside this newest smart wearable product is the Qualcomm Snapdragon XR1 platform. This product is built on Android – as opposed to its own proprietary operating system similar to that of Android – so as to make things easier for everyone. Easier for enterprise customers, especially, in integrating APIs and other services they've already got in use with Android – to Glass.
On a very similar note, Google Glass Enterprise Edition 2 supports Android Enterprise Mobile Device Management. Other feature improvements have to do with hardware details, including the addition of USB-C for faster charging, and a better camera system.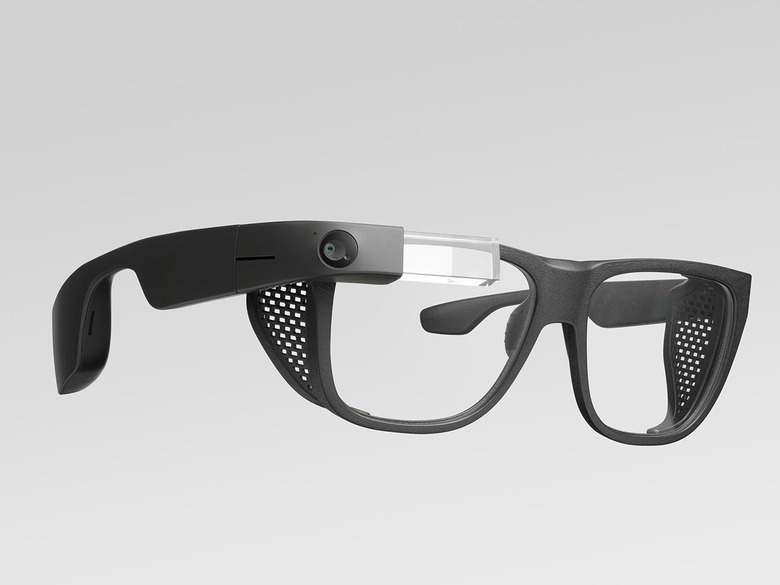 Glass Enterprise Edition 2 was designed in part in collaboration with Smith Optics, who'll be making Glass-compatible safety frames. These frames will protect the average worker from workplace hazards. We're talking debris, here, not pencils thrown by your floor boss Janice.
Specifications for this new wearable include 3GB LPDDR4 RAM with 32GB eMMC Flash ROM for internal media storage. Included with this latest model is Wi-fi 802.11ac, dual band, single antenna, and Bluetooth 5.x AoA.
The display appears to be basically the same at 640 x 360 pixels of "Optical Display Module". There's a mono speaker system with USB audio and Bluetooth audio capabilities, too. So it's not really meant for watching Avengers or anything fancy – it's really still just focused on work.
The camera is now 8-megapixels strong with 80-degrees DFOV. There's an LED on the thing now so people know when it's been activated. So you don't have to make people take their Google Glass off when they go to your business's bathroom. There's also an LED for power at the rear of the module.
Along with the new camera setup there's now 3 beam-forming microphones all about the Glass. The first version of the hardware had a microphone system which was not quite so fantastic as it'll be with this newest setup.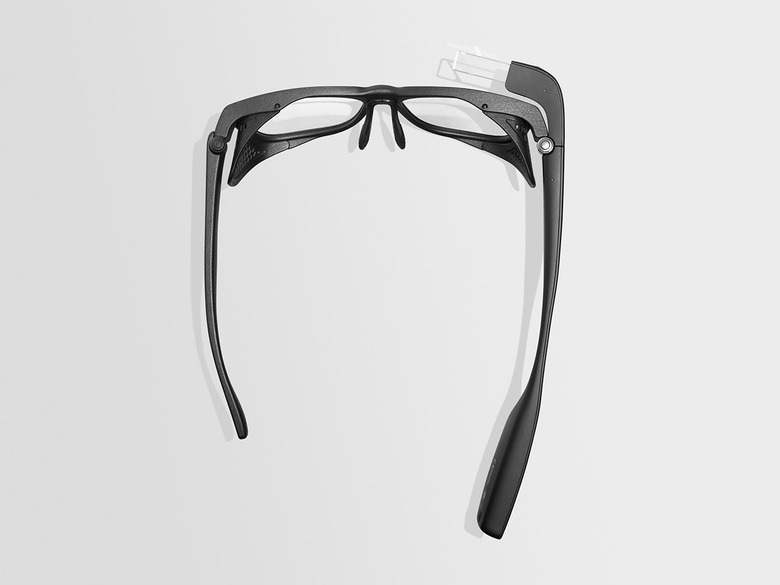 There's a multi-touch gesture touchpad at the temple – as there was before. There's 820mAh battery with fast charge via USB-C. Inside you'll find Single 6-axis Accel/Gyro, single 3-axis Mag IMU (inertial measurement sensors.) Sensors also include "on head detection" and "eye-on screen sensor" for power conservation.
While Google did not provide an official rating, they did suggest that this newest Glass was "water and dust resistant." This version of Glass will be available through Google's various enterprise deployment partners.
You as a business representative will need to visit one of Google's associated brands to purchase Glass Enterprise Edition 2 to learn final pricing. Pricing may differ from brand to brand and situation-dependent deployment – but Google's set their own approximate MSRP at $999 USD.