New Google+ boss confirms Photos, Streams split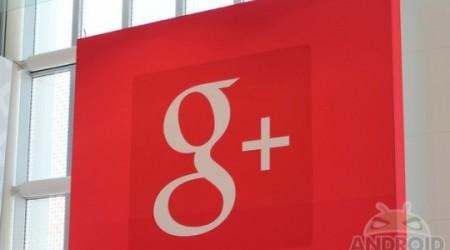 Google really has some trouble putting Google+ in its proper place, or at least helping the public understand what it's all about. The much maligned social network, if you still could call it that, has weathered problem after problem but now it seems that the status quo isn't going to last anymore. Brad Horowitz, who will be standing at the helm of Google+, has just confirmed speculation that the service will soon be split up into a more photo-centric product called Photos and the traditional social feed called Streams.
Google has long denied the "ghost town" moniker of Google+ despite evidence to the contrary. Although it does have its fair share of users, the social network has failed to rise to the same level of popularity and use as Facebook or Twitter. That said, it's hard to gauge the service's real statistics as it encompasses more than just what Facebook and Twitter offer. A lot of activity in Android, for example, revolve around Google+. It has practically become a hub of anything Google that can be put in a social or community context.
In that sense, the split is probably reasonable, if not necessary. Google+ is both all-encompassing and, therefore, too overarching. It could very well collapse under its own weight. Or, as the situation reflects, people are not exactly sure what to make of it. Sundar Pichai hinted at the new path when he said in an interview that there will be a different focus for communications, Photos, and Google+ streams instead of one hulking product.
Photos will almost be a no-brainer and could have been foreseen some time ago. Google retired its Picasa photo storage and sharing service and assimilated it into Google+ Photos. Those using that part of Google+ extends beyond what you might normally consider to be Google+'s domain. Google perhaps wants to create a different kind of community that will grow around the concept of photos. It will also tie in nicely with the new Photos app on Android that has supplanted the Gallery app of old in some installations. Ironically, Photos could very well end up becoming what was Picasa in the first place.
That leaves Streams as the biggest question mark. It will most likely become a more streamlined service that focuses on sharing posts and commenting, which will put it on par with its rivals. Of course, you will most likely still find deep integration with other Google services, like, well, Photos. Whether or not that clarifies Google+ as a product enough for users to finally start flocking to it, well that will be a different question.
SOURCE: +Bradlehy Horowitz