New Gmail redesign: Your 3 options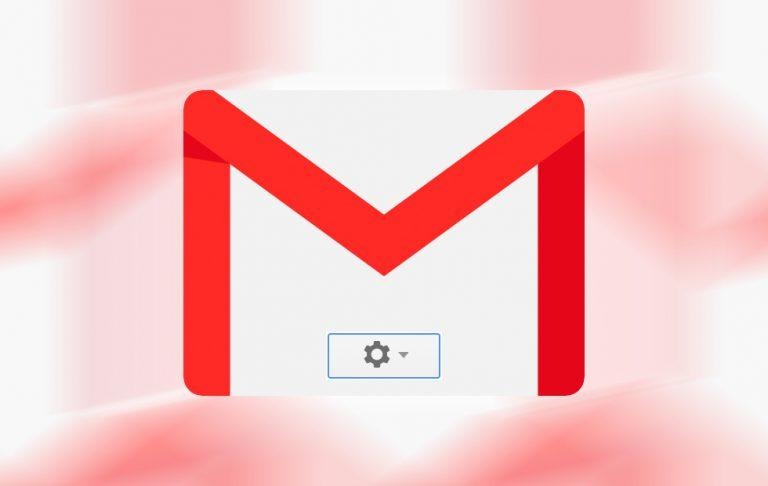 Google announced they'd be updating Gmail this week and today we're having a peek at what that'll mean for the average user. That means you, the SlashGear reader, the person who might well be adversely affected by a major change to your one and only email provider. Don't worry too much – the changes are going to be big, but not so big they'll change the way you do your business. Especially if you choose not to include the bulk of the changes at hand.
If you use Gmail on your mobile device and you use Gmail on your laptop or desktop computer, too, you'll be fine. The changes coming to Gmail are all coming to the web-based console. The changes won't be mind-blowing if you're already a mobile app user on Android or iOS. The changes are coming to bridge the gap.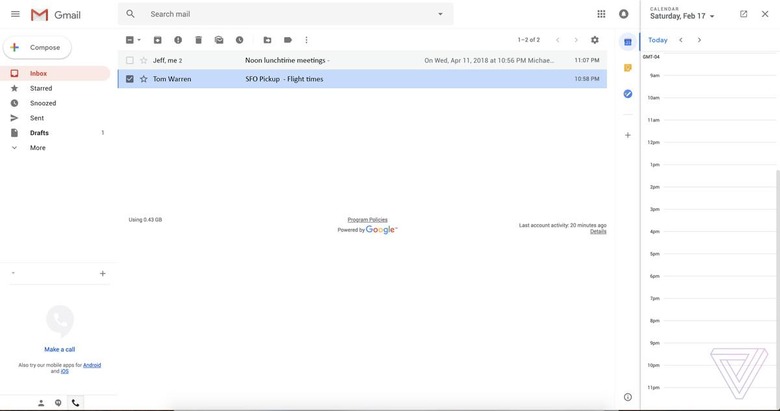 The images you're seeing here come from The Verge, where writer Tom Warren's gotten access from a Google partner. Here you'll find that Gmail's new design adds some features, but doesn't necessarily change the layout in a way that'll confuse the average person.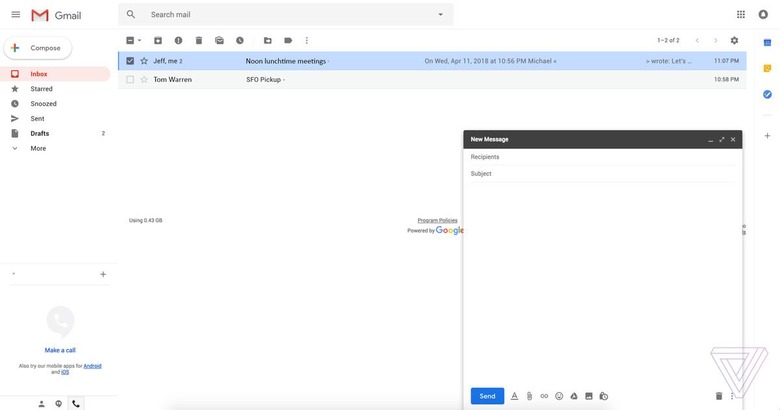 The biggest change is in the addition of a pair of sidebars. On the left, you'll still have access to Inbox, Starred, Sent, etc – but you'll be able to make the whole list collapse. There'll be a similar list on the right – this time connecting to a Calendar console and Reminders. That'll be especially helpful for those users that work with Google Assistant to remind themselves of appointments and etcetera.
The best news here for users that despise change: options. Three different views will be available to choose from. One is extremely similar to what Gmail already looks like. Another highlights attachments, and another is a "comfortable" view that's new, but not entirely new.
Google is playing it safe here – the company doesn't want to chance that anyone even considers moving away from Gmail for their primary email account. Not for something like a redesign of the service's online layout. I mean, not for anything, but still – not for this.