New Giphy app update for Android shares gifs in ALL the apps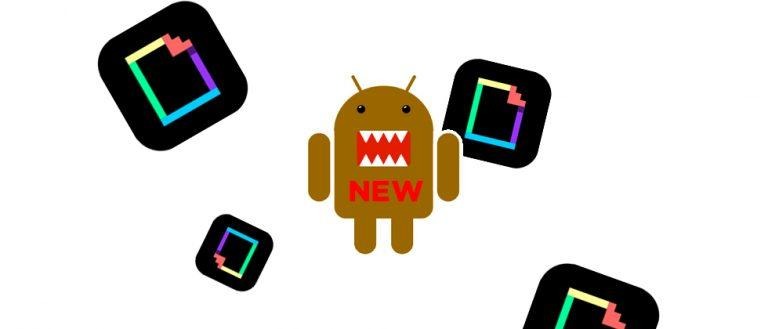 There's an app called Giphy that connects to the archive of gif images that the company called Giphy has shared or saved – and today it's been updated. The Android version of the Giphy app now allows you not only to browse gifs and find all the gifs your mind and body and soul could possibly want – it allows you to share them all, too. Just like you'd share said gifs to the likes of Facebook's Messenger app before, now you'll be able to share gifs to your other social networks and image-sharing apps and such.
Reaction gifs and gifs about cats. Gifs for your mother. Gifs for your whole family! Giphy is the sort of image search engine a modern user like yourself can really get behind. It collects gifs that've been uploaded to the Giphy system, but it also includes gifs from all around the web.
The gif you see here was posted to Giphy while actually being harvested from a website called FYSpringfield – from Tumblr. The end result is a very friendly sort of situation in which Giphy does the hosting of the image as well as the sharing, while FYSpringfield gets all the credit.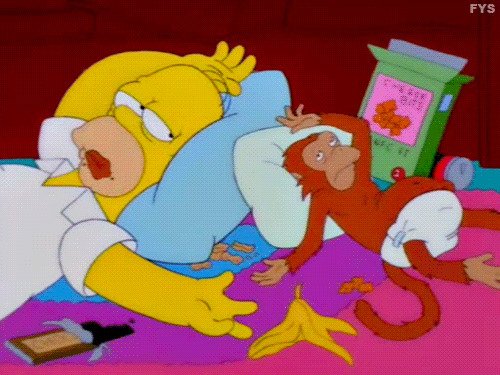 Clicking on the image in its Giphy listing page brings you back to the source – as does clicking on the SOURCE button.
In the app you'll be able to search for gifs such as this with great ease, relying mostly on hashtags the creator has given them – but also allowing you to do some browsing if that's not your barrel of sugar.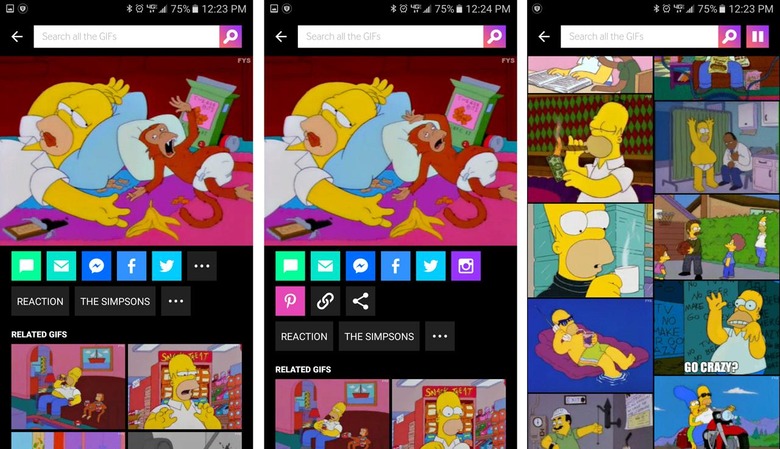 The only thing this new version of Giphy is missing is a log-in portal. This isn't for Giphy uploaders, just for Giphy searching and sharing. Some day soon, we hope, we'll have the one true Giphy.
You can find the [Android app update] available right this minute. We're unsure of what'll be going on with the iOS version – cross your fingers again!
While Giphy sharing sharing of gif files allows embeds and transfers to a variety of apps, you'll be able to "share" to any app – even something like AllCast for Google Cast devices. Unfortunately when you share to an incompatible app like that, you end up just sharing the Giphy URL, which ends up being just slightly less than useful.