New Frank Ocean album, Blonde, released as an Apple exclusive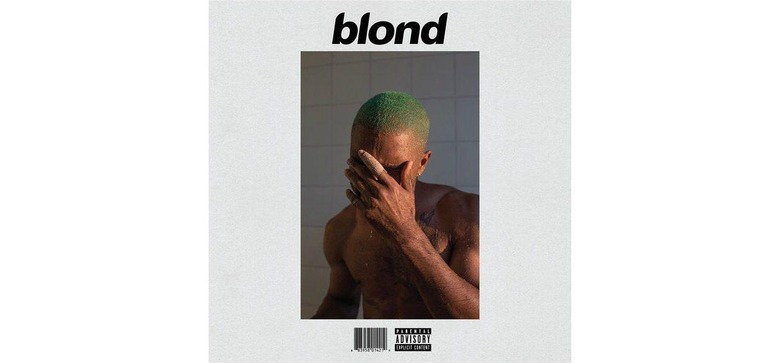 The hotly-anticipated album by Frank Ocean has finally been released, with Blonde hitting iTunes as an Apple exclusive. The release, Ocean's second studio album after the incredibly well-reviewed Channel ORANGE of 2012, was initially expected to be named Boys Don't Cry.
Anticipation for the album was high, after Ocean released a so-called visual album late last week. Called Endless, the live stream was described as separate to the studio album, and was also released as an Apple Music exclusive.
In it, Ocean spends 45 minutes building a spiral staircase.
Today's release is another success for Apple's team, which reportedly has a two week period as the sole place Ocean's album will be available. It's the latest in a bidding war between Apple, Tidal, Spotify, and other providers, all aiming to be the first pick for streaming music subscribers.
It follows Tidal's score with rapper Kanye West, whose album The Life of Pablo was initially only available through the service. Spotify and Apple Music streaming followed on from the start of April.
In Blonde's case, the seventeen track album features collaboration with Beyoncé and André 3000 among others, opening with the first single, "Nikes".
1. "Nikes"
2. "Ivy"
3. "Pink + White"
4. "Be Yourself"
5. "Solo"
6. "Skyline To"
7. "Self Control"
8. "Good Guy"
9. "Nights"
10. "Solo (Reprise)"
11. "Pretty Sweet"
12. "Facebook Story"
13. "Close To You"
14. "White Ferrari"
15. "Seigfried"
16. "Godspeed"
17. "Future Free"
Ocean made headlines in 2012 when Channel ORANGE was named one of the best albums of the year by several publications, launched itself as an iTunes exclusive initially. Like Blonde, it was released earlier than expected, with Ocean hoping to avoid leaks by going live before his previously-stated launch date.
The singer/songwriter's mixture of rap, falsetto, electro, and jazz, as well as various songs' content including unexpectedly personal details of Ocean's former relationships made it an instant classic, and set expectations high for his sophomore release.
Whether those expectations will be satisfied – or, indeed, can be satisfied – remains to be seen, now that the long-awaited (and several times delayed) album has finally gone on sale. You can find it streaming through Apple Music if you have a subscription with the service, or as a $9.99 download from iTunes if you don't.
MORE iTunes