New Fortnite 'Celebration Pack' exclusive for PS Plus revealed in tweet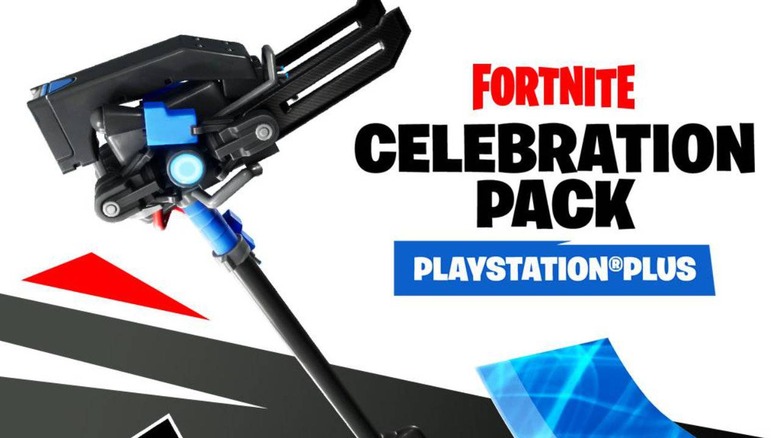 The PlayStation Greece Twitter account has tweeted an announcement that appears premature — there's a new exclusive 'Celebration Pack' in the works that'll be offered to PS Plus subscribers. This pack will include exclusive cosmetics, offering Sony's PlayStation customers more unique items featuring the console's iconic blue color, among other things. Many details about the pack remain unclear at this time, however.
Fortnite players who own a PlayStation 4 console or who subscribe to Sony's PS Plus service have periodically received exclusive in-game items, including skins like Blue Team Leader, Blue Striker, and Carbon Commando, as well the Blue Fusion contrails and Coaxial Blue Glider.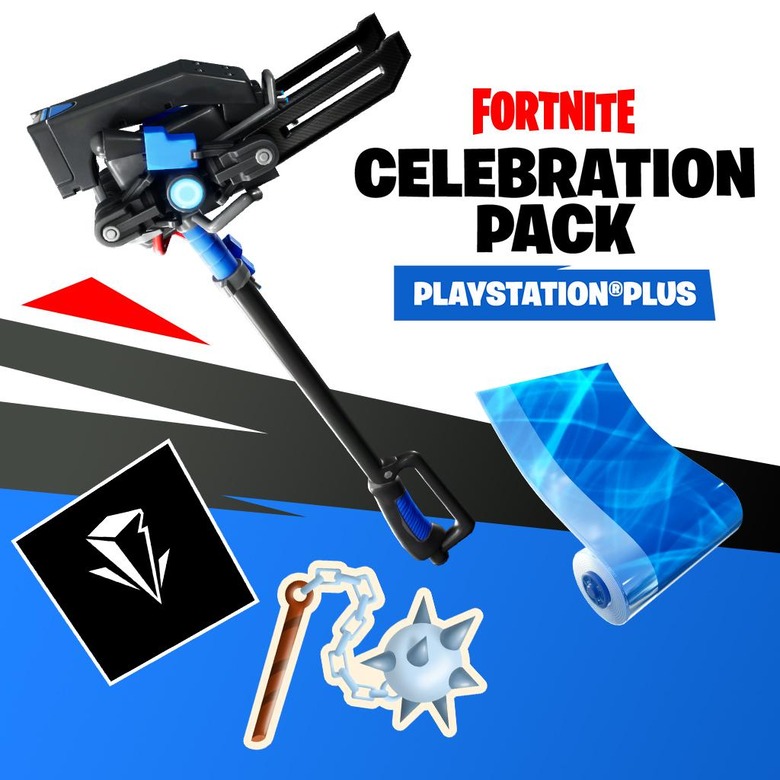 According to a tweet published by the PlayStation Greece Twitter account, they'll soon also receive a new pickaxe, weapon wrap, banner, and emote in a previously unannounced Celebration Pack for PS Plus.
None of these items have received a name yet, but they feature the iconic PlayStation blue color and the harvesting tool has a design that nicely pairs with the previously released Carbon skin and glider. No other announcements about this new Celebration Pack have been published, indicating that the PlayStation Greece account may have prematurely published the news.
The tweet notably lacks the Celebration Pack's release date, but the tweet's arrival means availability is likely planned for the near future. The pack will be free for PS4 owners who have a PS Plus subscription and unavailable for everyone else.