New Face ID iPad gets "Modern" namecheck in iOS 11.3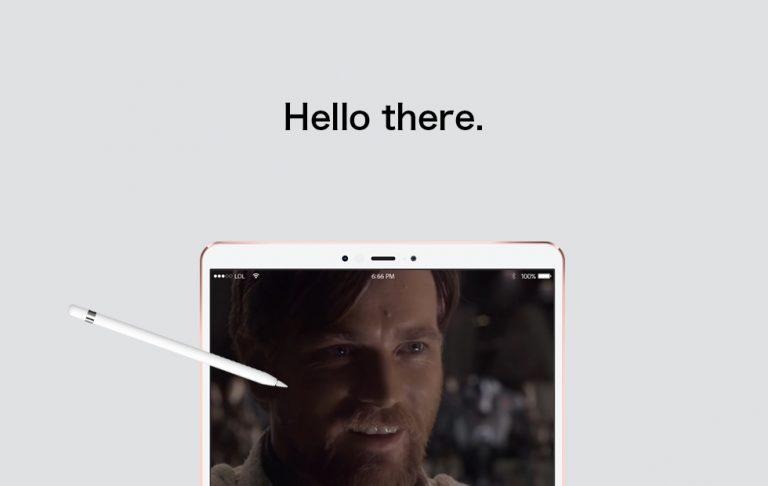 A new iPad Pro with Face ID might well be coming to the public this year if code in the newest iOS is any clue. Before the iPhone X was released with Face ID, its code-name was Modern iPhone in iOS. Now in the last two releases of iOS, the name "Modern iPad" appeared, meaning it's not just a mistake – it's the real deal.
This set of codes comes at a time when rumors have suggested a new iPad is, indeed, in the works, and that it'll have Face ID in full effect. That means an array of cameras/sensors much like the iPhone X, and the possibility of a bit of a hardware redesign.
SEE TOO: If the 2018 iPad with Face ID looks this good, I'm sold
One thing we do NOT expect is the hinging on of the "X" in this device – since we're not on number 10 by any means. Even a large stretch of the imagination requires us to count to 6, 8, 12, or 16. That includes the iPad 1, 2, 3, 4, 5, making this the 6th iPad. Or if we add the iPad Air 1 and 2 into the mix, we'd have 8, then all 4 iPad Mini models make it 12. If we count the iPad Pro collection, we'd get all the way to 16.
In other words, this would be the iPad XVI. Kinda like a Super Bowl, but in terms of iPads. If we wanted to go with the regular line of iPad, we'd be on iPad VI. But we're not going to do that, are we Apple? Probably not.
It is VIA 9to5Mac we can recall that KGI Securities analyst Ming-Chi Kuo suggested there would be a next-gen iPad Pro with Face ID biometric security features. This would mean an iPad Pro would be an iPad Pro... 2. Maybe. Likely they'll stick with no extra title at the end, but we'll see!