New Epson MOVERIO smart glasses revealed for 2018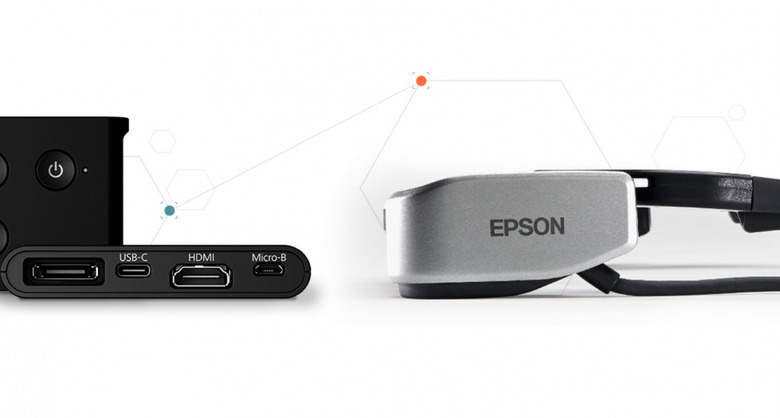 This week the folks at Epson behind their wild but little-known smart glasses line MOVERIO revealed their latest set for sale online. These are the new model MOVERIO BT-35E Smart Glasses. In the MOVERIO Smart Glasses from Epson is one of the most advanced examples of industrial-grade augmented reality glasses technology in the world. This newest version of the glasses includes 720p HD Resolution and the equivalent of an 80" projected screen size measured at 16.4ft. This pair of glasses works with 100,000:1 contrast ratio with Si-OLED binocular display.
This headset is made to work regardless of a user's eyesight and prescription glasses requirements. They're very, very adjustable. They've got a fully adjustable hinge system with temple arms that move in and out with ease. They're not exactly made for fashion – they're made to work as well as possible without trying to look cool – they aren't Google Glass, basically.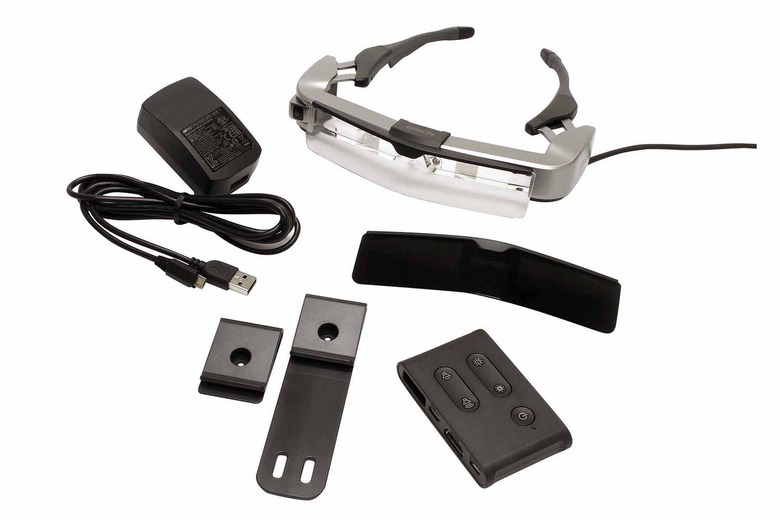 This augmented reality display works with both HDMI and USB-C for video for an optimal amount of compatibility with all the newest sorts of devices. USB-C is particularly versatile for this modern age as it provides power AND transmits video AND data – and it works with most modern non-Apple smartphones.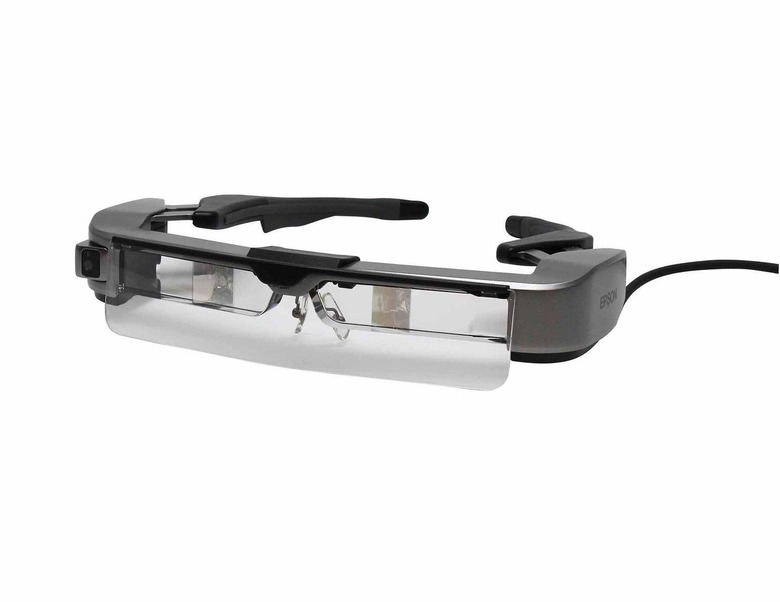 These glasses are aimed at consumers as much as they're aimed at developers and industrial users. They're delivered with an SDK so that the end user can fully utilize all camera and sensor data in their apps. These glasses are made to be used both indoors and outdoors with a flip-up shade and a neck strap.
This newest pair of glasses from Epson will be made available in pre-order mode from sources such as MagicSky, FlyMotion, and Gresco. Shipping date is expected to hit September 15th, 2018, and pricing will be around $900 USD. That's a pretty decent deal considering past generations of similar pieces of equipment – they cost twice that and did half as much!