New Doom DLC multiplayer maps can be played for free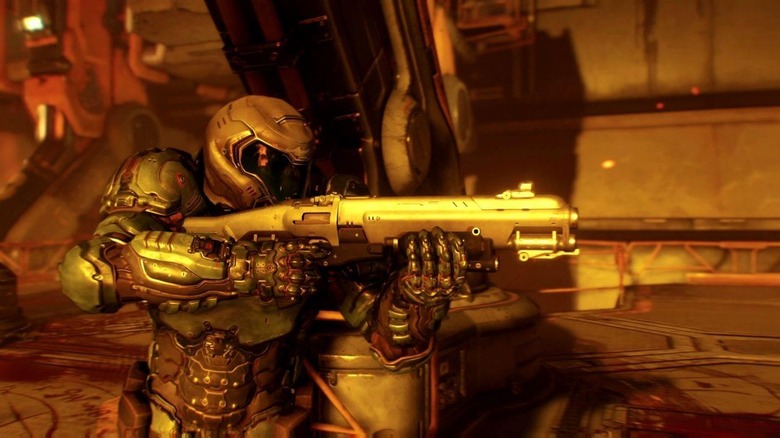 Earlier this week, developer Id Software announced a pair of updates for the recently released Doom. The first, which is available now, is a free download that introduces two new multiplayer modes and several new customizations for the SnapMap mode, where players can create their own maps and game types. The second update, "Unto the Evil," however, is the first of three planned premium DLCs, which will cost money but include new multiplayer maps, weapons, and more.
While new content is always great (and expected with paid DLC) for multiplayer games, the addition of things like maps tends to create a rift in the player base — those that have the items and those that don't. Players who pay for the add-ons at release are usually grouped together, whereas those that don't, in the case of maps, anyway, are kept to playing on the originals.
Fortunately, with Unto the Evil, Id has come up with a clever solution that will especially benefit groups of friends who like to play together. With Doom's PartyPlay feature, as long as one person in the group has purchased the DLC, all the others will be able to play on those new maps as well.
Not only does this help to address a splintered player base, but it could attract more players to purchase the DLC who originally weren't planning to. PartyPlay basically lets players try out the new maps before they buy — after all, if that one friend who owns the DLC isn't online and you want to play those maps, you're out of luck.
Unto the Evil will be available to download starting August 5th on PS4, Xbox One, and PC. Priced at $15, it includes three new maps (Offering, Cataclysm, and Ritual), a new playable demon known as the Harvester, the EMG Mark V pistol, the Kinetic Mine, and new armor, taunts, and hack modules.
SOURCE Bethesda