New Apple Watch Models Rumored To Also Debut In March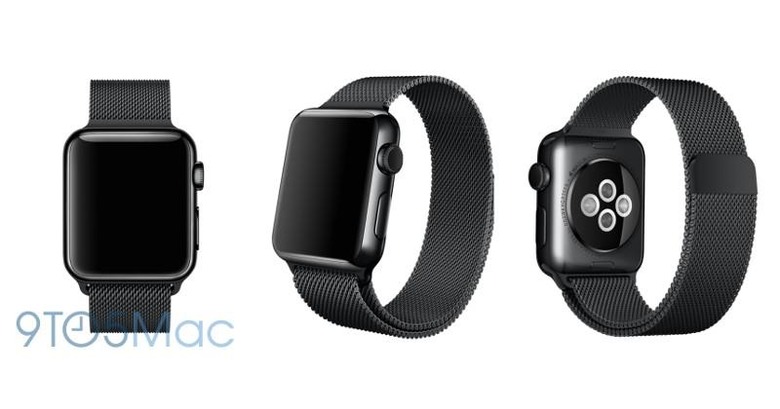 If all these rumors have any ring of truth, then Apple's expected March event will be packed with new devices. First, there is, of course, the 4-inch iPhone 5se, not 6c, which will see the return of a diminutive size not seen since 2013. The, there's the iPad Air 3, which will be the first time a 9.7-inch tablet will make an appearance since 2014. And now there is also word that new Apple Watch models, actually new bands, will also be making a debut in one grand stage presentation.
Rumors of a smaller iPhone have been around ever since Apple put out the large iPhone 6 and the even larger iPhone 6 Plus, perhaps hinting at a collective wishful thinking of a return to smaller, handier handsets. Those wishes might indeed be fulfilled in less than two months. There is still some debate on what will run inside the smaller smartphone, with many pointing to, or hoping for, the latest Apple A9 processor and M9 coprocessor, making it pretty much like a shrunken down iPhone 6s. Unlike the iPhone 6s, however, and here we seem to have some consensus, there will be no 3D Touch functionality, despite having a Live Photo feature.
Rumors about the iPad Air 3 are also interesting, though less definite. The jury is still out on the specs, though an Apple A9X processor is probably likely, considering the iPad Air 2 already had the A8X. Recent leaks also show that it might have a four-speaker setup pretty much like the iPad Pro. And, wonder of wonders, it might even have a rear camera flash, a first for any iPad of any size.
Apple might also take the opportunity to introduce new Apple Watch bands to the audience. These include new colors for the rubbery Sports line, new colors for the luxurious Hermes bands, a black Milanese Loop edition, and even a completely new band line using new materials. Whether those bands will come with new Apple Watch hardware isn't yet known or even rumored.
Of course, none of these are set in stone and neither is the date. Apple might make the grand announcements on the week of March 14, just a few weeks after MWC 2016, but there is, of course, no assurance of that yet.
VIA: 9to5Mac