New Apple Watch bands collection releases additional colors, buckle design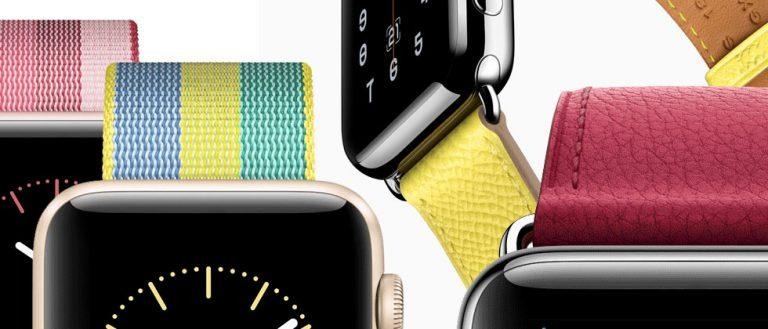 This week the folks at Apple have released a number of new Apple Watch bands. These new bands include new Hermes, Nike Sport, and Striped Woven Nylon bands. The standalone Nike Sport Bands are a new element, coming in standalone models for the first time. All new bands are set to become available today, straight from Apple online.
This new collection includes a set of Sport bands in Camellia, Pebble, and Azure. Woven Nylon bands include a new Midnight Blue, Pollen, Red, Orange, Tahoe Blue, and Berry. A new set of Classic Buckle designs will be appearing with a new buckle design in three new colors: Taupe, Berry, and Sapphire.
Nike's Sport Bands will be appearing separately in three different color combinations. These include Volt/Black, Pure Platinum/White, and Anthracite/Black. New Apple Watch Nike+ models will include either Anthracite or Pure Platinum bands.
Apple Watch Hermes bands expand with a 38mm Double Tour in Bleu Zéphyr Epsom leather and a 38mm Double Buckle Cuff in Fauve Barenia leather. Also appearing soon are a 42mm Single Tour in Lime Epsom leather and a 42mm Single Tour in Colvert Swift leather. A Hermès Sport Band in signature orange will be available with the new Apple Watch Series 2 with the 38mm Double Buckle Cuff in Fauve Barenia calfskin leather.
New bands will be available for sale today through Apple's online Apple Store. They'll also start appearing at select Apple Stores locally starting in late March. Apple Authorized Resellers and carriers will begin to get these bands in late March as well.