New Apple TV Sees Games As Top Downloads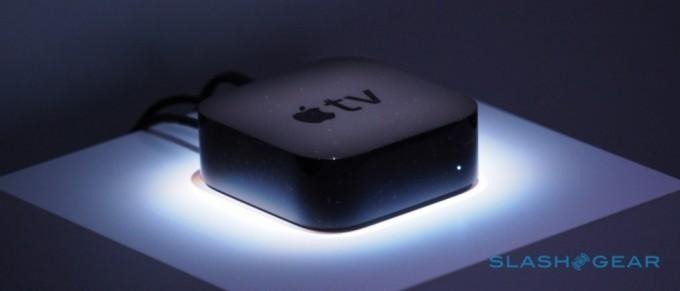 The new Apple TV has been in the wild for a full weekend now, and it seems early buyers have been eager to try out its gaming experience. Having launched on Friday of last week and debuting tvOS and its own dedicated app store, early data shows that games are topping the most popular paid apps so far. Apple hasn't officially begun listing the top apps in the paid, free, and grossing categories yet, likely because they're waiting for more users to test the waters, but Slide to Play has been able to put together a partial list with limited data access.
Slide to Play found that out of the top 10 paid apps, 9 are games, with the only standout being a video streaming app called "SimpleX." The games in the top 10 are unsurprisingly almost all motion-control based — relying on the Apple TV's Siri Remote and its motion sensors — with the number 1 spot going to Beat Sports, a title featured on stage when Apple announced the new set-top box back in September.
The top 10 free apps are little more evenly balanced, with even the top 5 consisting of three streaming services: HBO Now, Fox Now, and Nat Geo TV. However, the games Rayman Adventures and Crossy Road snagged the top two positions, while the top 10 also included Asphalt 8: Airborne.
Also interesting to note is the pricing of some of the top 10 paid entries. While there are several that are universal apps, meaning they can also be downloaded on iPhone and iPad after being purchased once, there are others that are listed as Apple TV only. Examples of this include the previously mentioned Beat Sports, which is priced at $9.99, and Galaxy on Fire for $5.99 in 3rd place.
SOURCE Slide to Play