New Apple In-App Confirm Subscription Button In Play, But Why?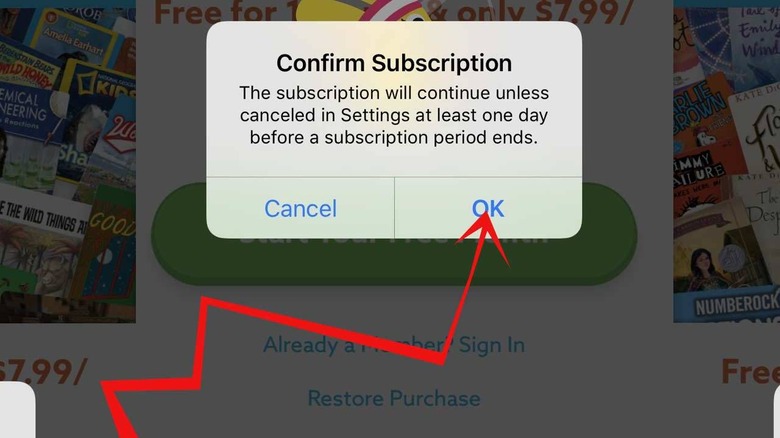 There's a new layer of protection between users and subscriptions in apps on iOS devices as of this week. The button is called "Confirm Subscription" and it gives the user a little extra bit of warning before they begin subscribing to any sort of feed or service. As if that'd stop you from signing up for your 500th new subscription service of the month, am I right?
One reason this setup is necessary is a bit of a mix-up with users on iPhones with Touch ID. When a popup appeared, users would attempt to press their home button to exit out of the popup. The popup, asking the person to subscribe to their service, would somehow take a Touch ID confirmation through the home button. And chaos would ensue.
So there's this Confirm Subscription business now, and it'll be coming to most, if not all, iOS users immediately. This update started appearing last week, and should appear on your device sooner than later. Above you'll find an image from developer David Barnard, who credits Phil Schiller with pushing for this new level of protection.
So you can stop calling up your ol' pal Phil about your dreams about a new confirmation button, alright? It's a done deal.
This also comes after Apple gave warning to app developers earlier this year about hidden or otherwise uncouth methods of getting people to subscribe to their service. The very interconnected nature of digital payment systems and in-app payments on mobile phones today makes for a very tasty target.
Apple gave their ruleset documentation for app subscriptions a kick in the pants in early 2019. As such, developers need to be clear about their subscription details and – most importantly – their subscription price. Now Apple's latest layer of entry adds protection against accidental quick fingers, too.