New Apple HomePod could add iPhone X's Face ID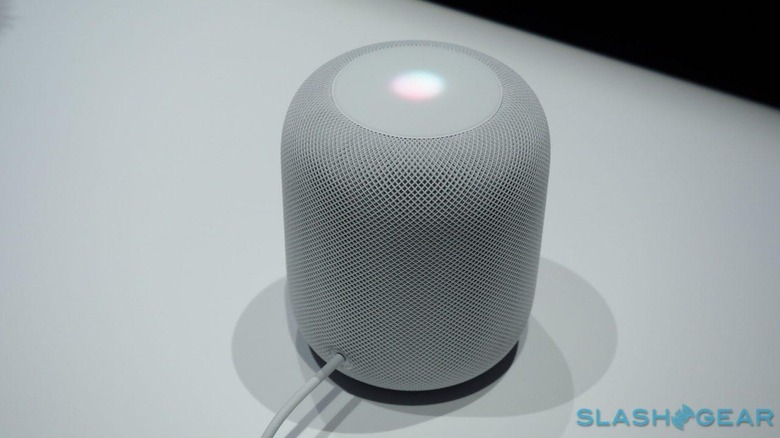 Apple's HomePod smart speaker isn't even on Apple Store shelves yet, but whispers about the next-generation model are already getting us intrigued. The Siri-powered speaker was unveiled earlier this year, as Apple's alternative to Amazon's Echo and Google's Home. However, while this first-generation HomePod focuses predominantly on music, its successor could use the same technology that powers Face ID on the iPhone X to be far more useful.
Face ID replaced Touch ID on the new iPhone X, using facial recognition to build a biometric profile of the user and unlock the phone. It relies on a component Apple is calling the TrueDepth camera, which is in fact a combination of parts including an infrared camera, a projector which sprays the face with dots invisible to the human eye, and more.
According to Inventec Appliances' president David Ho, it's face-recognizing technologies like that which he's expecting to see in future smart speakers. "We see trends that engineers are designing smart speakers that will not only come with voice recognition but also incorporate features such as facial and image recognition," he said last Friday, the Nikkei reports. Such features would "make the product easier to use," he predicted.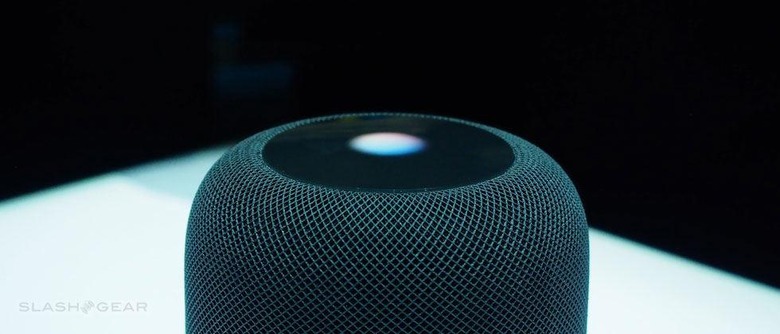 While Ho did not specifically discuss an Apple product, Inventec is Apple's manufacturing partner on the HomePod. That's led analysts to suggest that the exec was talking about a future version of the smart speaker, that would use Face ID and TrueDepth camera technology. The company is also believed to manufacture the Apple AirPods wireless earphones.
User-recognition by smart speakers isn't new, though currently it relies on voice rather than appearance. Google Home and Amazon Echo can each track a number of different users based on how they sound, a process that requires a brief training session. That way, multiple accounts for calendars, messaging, and music services can be set up, with the virtual assistant automatically selecting the right set depending on who is asking for information.
However, such an approach requires the user to speak to the speaker first. Facial recognition, in contrast, could passively monitor for who was nearby, allowing for proactive rather than just reactive interactions.
MORE Ears-on with Apple HomePod
For instance, a Face ID-powered HomePod could spot a registered user and automatically begin a playlist of their favorite tracks, or made up of new music the algorithm believes they might enjoy. Different family members could leave voice messages for each other, and have them played back when the recipient comes into the room. The speaker could even use Face ID to recognize when a user is looking at it, and begin listening without requiring a wake-word first.
Of course, there's no guarantee that this particular evolution of smart speakers and Inventec's pre-existing work with Apple match up. The company also manufactures products for other firms, including Sonos, which recently launched the assistant-agnostic Sonos One. That currently works with Amazon's Alexa, but Sonos intends to add the Google Assistant next.
The first-generation Apple HomePod, meanwhile, will go on sale in December in the US, UK, and Australia. It'll be priced at $349 in the US, and offered in both white and Space Gray.