New Apple emoji are coming later this year - here's your first look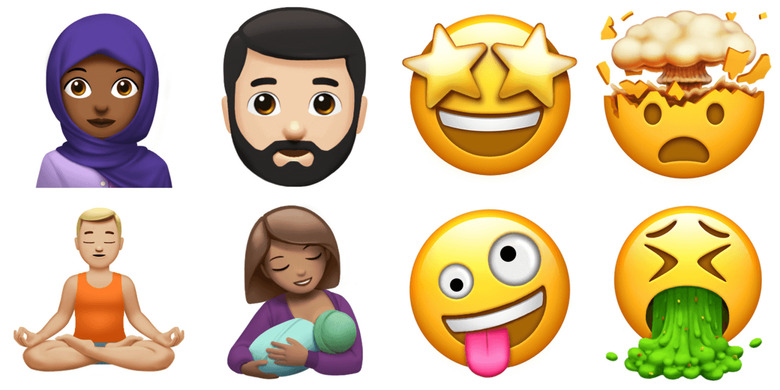 Get ready, emoji lovers: new emoji are coming to iOS, macOS, and watchOS later this year. Apple has taken time today to preview some of the new ones we can look forward to. Though only a handful of emoji are being previewed here, there seems to be a lot of diversity among them.
These new emoji seem to separated into four distinct groups: people, faces, food and a miscellaneous bunch that offers both mythical creatures and real-world animals. The new people emoji we'll be receiving include the creatively named "Bearded Person," "Woman with Headscarf," and "Breastfeeding." I'm guessing that someone, somewhere will stir up controversy over emoji that reflect breastfeeding in public and headscarves in a positive light, because that's somehow the world we live in now.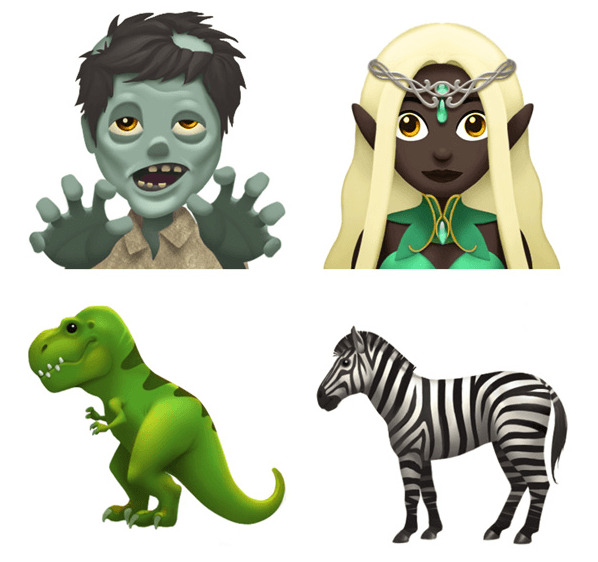 In any case, the incoming face emoji seem to be quite descriptive. If your friend just blew your mind with some useless piece of trivia, you can respond with the head explosion emoji. On the other hand, if you managed to snap a picture with an unfortunate celebrity while they were trying to enjoy their dinner, you can send that picture along to your friends with the new starstruck emoji.

Finally, we come to the animals and the mythical creatures that are being added in this new round of emoji. There's a new zombie emoji to look forward to, along with a female elf who looks like she hails from Middle-Earth. We've also got Zebra and Tyrannosaurus Rex emoji on the way, though it's worth pointing out that the Tyrannosaurus should be standing with its tail and back parallel to the ground, not upright like it's depicted. Paleontologists have known this for nearly 50 years, so get with the times, Apple!
Toss in a Genie, Sandwich, and Coconut for good measure, and we've got a pretty solid bunch of emoji on the way. Though Apple doesn't tell us specifically how many new emoji we can expect, this is probably just a portion of the new emoji that will arrive later this year. We'll have more details when Apple shares them, so stay tuned.