New Amazon Fire TV gets 4K, Alexa and microSD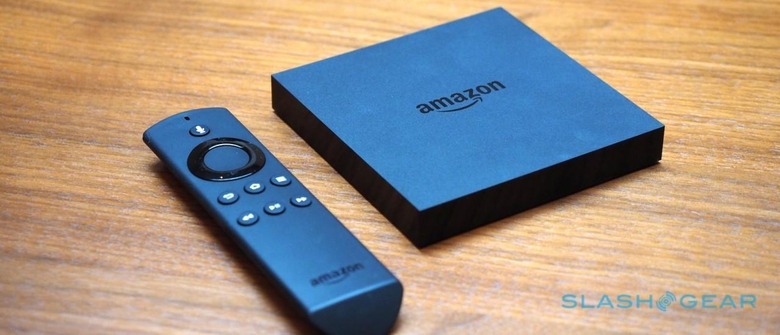 From the outside, nothing really looks changed about Amazon's sleek second-gen Fire TV set-top box; on the inside, however, it's a very different story. The media streamer has had a complete revamp, gaining 4K resolution support in the process, as well as borrowing some of the chattier skills from the Amazon Echo.
The big news is Ultra HD, which Amazon is predicting will be just as big a hit in home entertainment as 1080p was a few years back. 4K-enabled content will be flagged with a "UHD" tag in the corner, and there'll be a dedicated row for movies and TV shows available in the highest resolution.
Amazon says that all of its new Amazon Originals content will be offered in 4K, and the company is working on Netflix 4K too. Those without an Ultra HD TV will get better 1080p, too, thanks to new support for the HEVC codec: twice as efficient as the old codec, it means Amazon is confident enough to predict that, by the fall, 90-percent of streams will use it.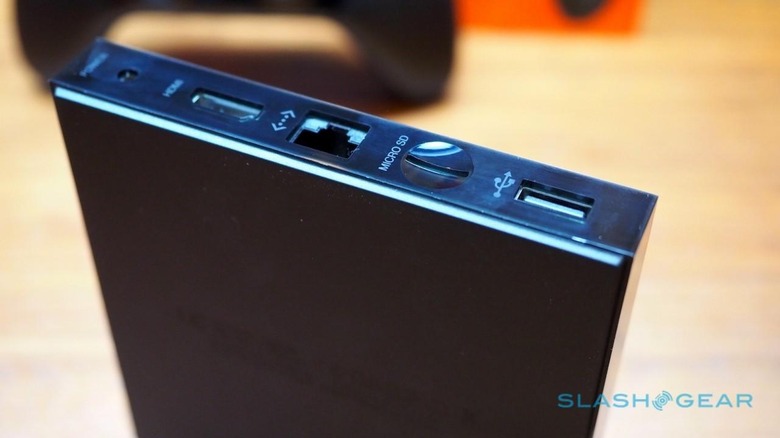 Elsewhere, there's a new processor and graphics chip – 75-percent more CPU performance than the original Fire TV, and twice the GPU power – while wireless connectivity should be faster, too, with support for 802.11ac WiFi. Amazon ASAP, which pre-caches shows it suspects you'll want to watch next, is around 40-percent faster now, and in my brief testing I found streams started almost instantaneously.
On the back, there's now a microSD slot, to augment the 8GB of internal storage with up to a 128GB card. That should please gamers, who have previously found that the onboard memory was only sufficient for a couple of the larger titles in Amazon's Appstore.
Even the remote has had a speed boost, physically identical to the old model but now with up to a 20-percent cut in latency and 40-percent longer battery life; Amazon predicts up to a year before you have to change the batteries.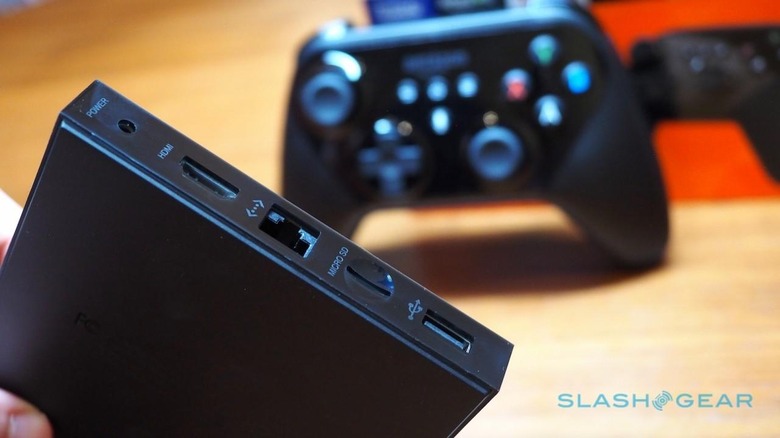 That remote is also how you access the Fire TV's new virtual companion, Alexa from the Amazon Echo. Just as on the cylindrical speaker, you can ask for sports scores, weather results, Wikipedia definitions and more, all with supporting on-screen graphics.
There are a few things Alexa on the Fire TV can't do – alarms and timers, for instance, while re-ordering functionality is due later this year. Meanwhile if your TV isn't on and doesn't support CEC – which lets Fire TV bring it out of standby – you'll need to switch it on manually in order to get Alexa's results.
Finally there's help for the technically confused, with Mayday – launched first on the Fire tablets – jumping over to become Mayday Screen Sharing on the new Fire TV. Call Amazon's support line (or request a callback from the Fire TV's menu pages) and a technician can guide you through settings and more by taking control of your screen.
A small graphic showing the remote control in the lower right corner indicates exactly what steps are being taken.
The new Fire TV with 4K goes up for preorder today, priced at $99.99, and will begin shipping on October 5.