New 3G ESPRIMO Notebooks From Fujitsu Siemens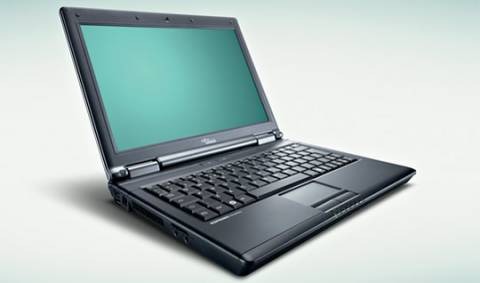 August will be bringing us more than just new iMacs, it will also bring us a new 3G laptop from Fujitsu Siemens. The new ESPRIMO notebooks are going to make sure you're connected anywhere with the integrated UMTS/HSUPA chip.
You'll get three flavors from which to choose. You'll have a 4-pound 12.1-inch laptop, one that is 14.1-inch weighing in at 4.6 pounds and a 15.4-inch desktop replacement that's 5.5 pounds. You'll get a copy of Windows Vista Business and your choice of Intel Core 2 Duo processors.
The two things that really sell this laptop are the 3G connectivity and the whopping 10 hours worth of battery life. Surely after 10 hours you'd manage to find yourself a power outlet. These will be released next month for an undisclosed price.
Fujitsu Siemens' New 3G-Enabled Notebooks [via crunchgear]