New 21.5-inch Retina iMac gets iFixit teardown, revealing non-upgradeable RAM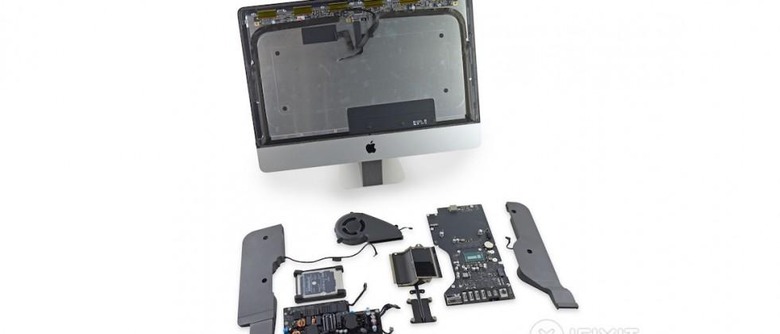 Another new Apple product has been released, and that means the repair specialists iFixit have conducted another one of their detailed teardowns. This week it's the new 21.5-inch Retina iMac that was just announced, complete with 4K display. As usual, iFixit spares nothing when it comes to revealing the particulars, but unfortunately due to non-upgradeable parts, the new iMac was given only a 1 out of 10 on their "repairability score."
First up, iFixit found the 4K Retina display on the new 21.5-inch iMac was manufactured by Apple's long-time partner LG Display. This is the same as the 27-inch iMac's 5K Retina display from last year.
But while much of the insides of the new iMac look the same as the previous model, there are a few differences. These include the WiFi antennas being attached to the AirPort card, along with the hybrid Fusion Drive being made with a much smaller flash partition than before.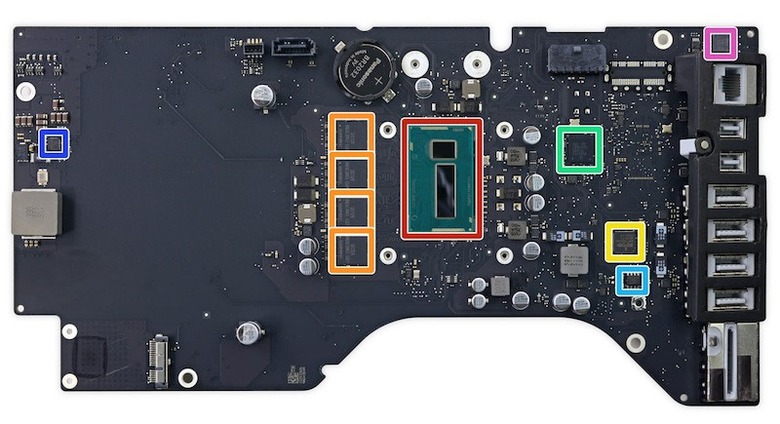 As for the bad news, iFixit found that the RAM, made by Samsung, is soldered to the logic board, making it non-upgradeable, thus users are stuck with the amount they ordered when the computer was first purchased. This isn't different from the previous 21.5-inch iMac, but interestingly the latest 27-inch iMac does allow its RAM to be upgraded.
This was the main reason the new iMac was given such a low repairability score, along with the fact that the CPU is also soldered to the logic board, and that the display LCD is directly fused to the computer's glass panel.
SOURCE iFixit