NeuVax E-75 cancer vaccine halves recurrence rate says US army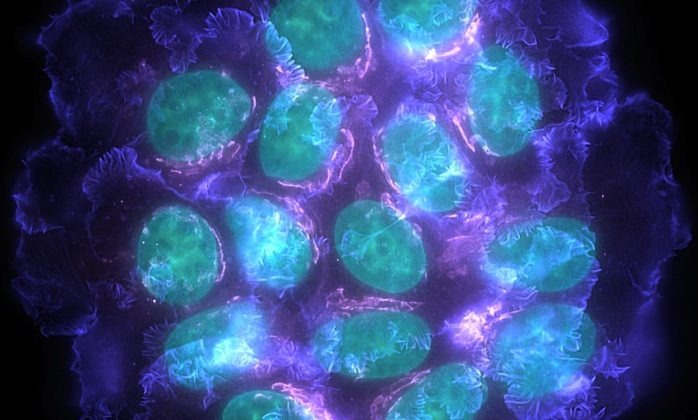 US Army researchers may have found a vaccine that significantly reduces the recurrence of cancer and could, with more work, eventually help prevent colon, prostate and lung cancer altogether. The drug, currently known as E-75 or NeuVax, has been found to cut in half the recurrence rate in women who have recovered from breast cancer, The Daily reports, as well as seemingly proving effective across a far greater number of patients than existing cancer medication.
The scientists, based at the San Antonio Military Medical Center in Texas, opted for women who had previously experienced breast cancer as using groups of women merely believed to have some likelihood of developing the disease would have prolonged the study across several years. Testing is still pre-third stage – that is, broad clinical trials – and the experts are cautious of over-blowing the potential, but early signs are impressive.
E-75 works by using the patient's own immune system to battle cancer, training it to be familiar with a common protein found on cancerous cells. The immune system, when tutored in that way, can identify and destroy the cells. Whereas 20-percent of women in the control group – given no medication – subsequently developed cancer again, only 10-percent of those taking E-75 suffered a recurrence.
In comparison to existing breast cancer drug Herceptin - an expensive medication prescribed to late-stage patients – E-75 apparently worked for far more women in the trial. Herceptin is effective in roughly 20-percent of cases, E-75 project chief Col. George Peoples says, whereas the new drug was compatible with roughly 60-percent.
Third-stage trials will begin early this year, with the army team partnering with Galena Biopharma on a 300 patient project conducted across twenty sites worldwide. The belief is that NeuVax will prove even more effective if administered in combination with Herceptin.